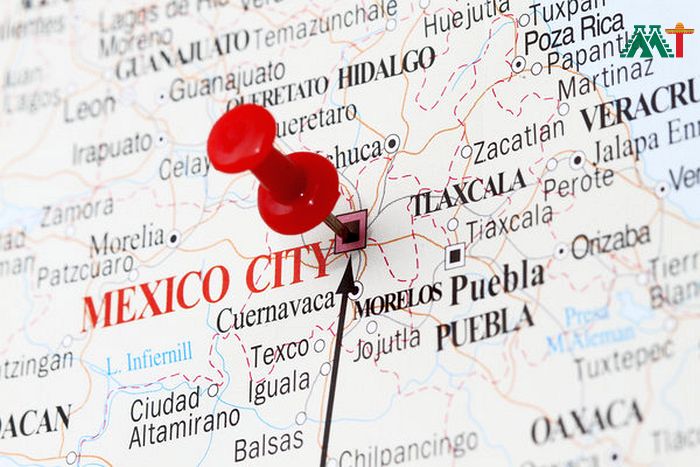 With over twenty million people, Mexico City, the country's capital, has been called the world's biggest city.
Mexico City is surrounded by impressive mountains and sits at an elevation of 7, 400 ft.

In 1325 the Aztecs, with a population of over 100, 000, settled in this area.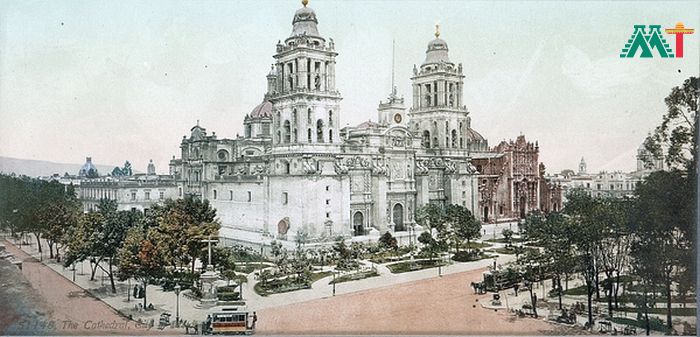 Here they lived in their city, called Tenochtitlan, among their temples, pyramids, and buildings.
In 1518 Hernan Cortes began an exploration that landed him on the shores of Veracruz.
Over the next several months, he made his way to Tenochtitlan, making allies of the Aztec people.
In 1521 Hernan Cortes conquered the Aztec Empire, wanting to hand it over to the Spanish crown.
With the Aztecs sick from disease brought by the Spanish and weakened by war with neighboring tribes, they were overcome.
What followed was Mexico being plundered for its silver, converting natives to Christianity and Spaniards taking over to rule the Aztecs.
With the discovery of silver, Mexico prospered became known as 'la ciudad de los palacios' (the city of palaces).
Eventually, during the 1700s, the mining industry dried up.
What followed in the 1800s is a long hard battle for independence, which was achieved in 1821.
In 1829 all Spanish troops were ordered out of Mexico.
Antonio Lopez de Santa Anna seized power and canceled the Constitution of 1824, setting off a series of events that led to a war with the US and the loss of large amounts of Mexican Territory.
Between 1863 and 1867, Emperor Maximilian governed Mexico.
In 1867 Maximilian was defeated by Benito Juarez, who ruled Mexico until he died in 1872.
Porfirio Diaz gained power, and during his reign, he modernized transportation and education systems.
Under several different presidents, laws took effect, cities were built, and changes to the education, commerce, agriculture, and labor systems have made Mexico what it is today; the social, economic, and cultural center of Mexico.

The hottest months of the year are April and May when temperatures reach 30 degrees Celsius.
December to February's average temperature is 14 degrees Celsius, making it cold enough to require a jacket or sweater.
Nights and mornings are typically chilly all year round and especially so after rain.
Rains begin in April and occasionally continue until October, with August being mostly torrent free.

Accommodations in Mexico City
With over 25, 000 hotel rooms, you will be able to find accommodations to match your budget, lifestyle, and taste.
You will find everything from bed and breakfasts to quaint inns and motels to luxury resorts and hotels.
Most budget accommodations are located in the downtown Historic District while luxury hotels are in the Zona Rosa or Chapultepec Park area.
Many top-end hotels may have restaurants, full business centers, health clubs, gyms, pools, tennis courts, shops and stores, travel agencies, and car rental outlets.
Most high-end hotels offer discounts during the weekends.
Expect rates to range from US$30 in a budget hotel to US$1, 200 for a suite in a luxury hotel.

Restaurants in Mexico City
Mexico City is home to over 15, 000 restaurants. You can find family-oriented establishments, 5-star gourmet restaurants, fast food diners, and everything in between. Restaurants are generally open until midnight during the week and a little later during the weekend. Some of the high-end restaurants require formal dress and reservations. Many of the best and most expensive restaurants are located in the Chapultepec Park area.

Mexico City has quite a few nightclubs, discos, and dance bars for a loud and rowdy evening.
Many of these places feature live salsa, reggae, rock, jazz, blues, and Mexican bands.
Other types of music many people groove to are hip-hop, disco, and techno.
Cover charges may include an open bar.
Closing time is generally between midnight and 5 am.
If you prefer a quiet evening, take in a ballet, opera, or theater production.
Hotel lobby bars may offer live entertainment.

There's everything from malls and markets to boutiques and stalls in Mexico City. Shopping in Mexico City is sophisticated and exciting. You can even find Gucci, Hermes, Christian Dior, Versace, Cartier, and Burberry's of London. Crafts, cigars, art, jewelry, designer clothing, candy, leather goods, music, books, furniture, and antiques are some of the items you will encounter while wandering the shops, stores, markets, and malls.

Local Mexico City Cuisine
You can find every type of cuisine in restaurants around Mexico City. French, Greek, Argentine, Japanese, Chinese, Mexican, Italian, Spanish, and Vegetarians are just some of the types served. Fresh fruits like papaya, mango, mamey, guayaba, and jicama are widely served and consumed.

Banks: Most banks are open Monday to Friday from 9 am to 5 pm, with many offering Saturday and Sunday hours. Almost all banks have ATMs and money exchange desks.
Internet: Many hotels have business centers with an internet connection. There are several Internet cafes around town and in the resort area. The average cost per hour is US$4.
Transportation: Mexico City has several different types of taxis: From VW bugs, which are the cheapest, to 'Turismo' taxis, which are usually luxury cars and are the safest. Public transportation (buses, subway, etc. ) is an affordable, reliable, and fast way to get around town. Make sure you know where you want to go when boarding the subway, as the only maps are located at the entrance. Rental cars are an excellent way to explore the town on your own. There are several outlets in the airport as well as many located around town. To get the best rate, book a car before you leave for Mexico City. Mexico City enforces a drive regulation. You will be prohibited from driving on a particular day of the week, depending on what color and number tag is on the license plate is.

Surrounding Areas of Mexico City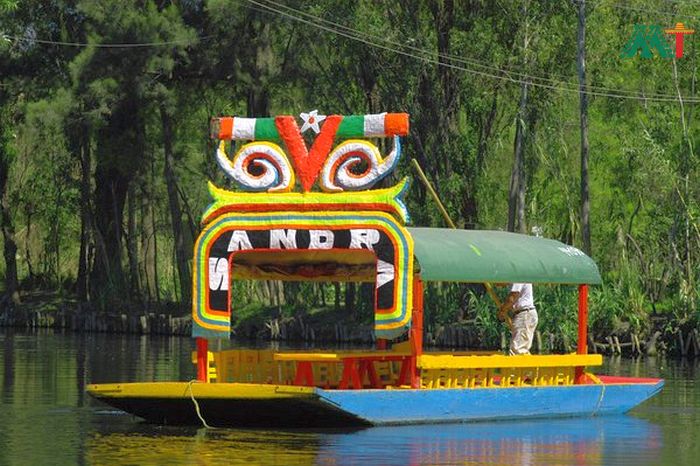 San Juan Teotihuacan: The ruins in this area are said to be the most extraordinary in all of Mexico, located 30 miles northeast of Mexico City. Over 200, 000 people vanished from here in 700 AD. Questions of who they were, where they came from, and where they went are still unanswered.
Ixtapan de la Sal: Located 75 miles southwest of Mexico City Ixtapan de la Sal is known for its traditional spas.
Valle de Bravo: This town, located 95 miles southwest of Mexico City, has been called the "Switzerland of Mexico. " Mountains covered in pine trees surround Valle de Bravo. There's also a human-made lake where fishing and water-skiing are popular.
Cuernavaca: Cuernavaca is famous for its spas and spiritual sites. Located 85 km (53 MI) south of Mexico City, this town is a popular retreat from Mexico City.

Where To Go in Mexico City?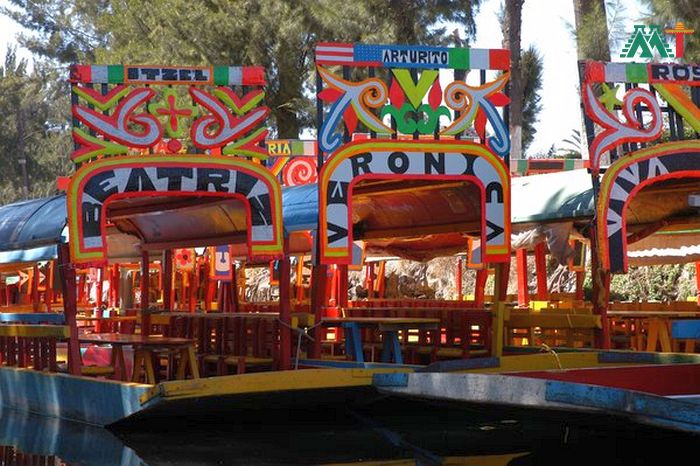 The tourist attractions of Mexico City are defined into three areas: the Zocalo and Alameda Central, Zona Rosa and Bosque de Chapultepe, and Coyoacan and San Angel.
The Zocala and Alameda Central:
Ayuntamiento: Mexico's city hall was built in 1532, destroyed in a fire in 1692 and rebuilt in 1722.
Catedral Metropolitana: This oldest and largest church in Latin America was built in 1573.There are 14 chapels and five altars. Inside are many altarpieces, statues, and paintings.
Monte de Piedad: The Mountain of Pity was built in the late 18th century to aid the poor. It now houses the National Pawn Shop, which sells items like antiques, jewelry, and other objects not claimed by their owners.
Museo Jose Luis Cuevas: Inside this museum, one of Mexico's newest, you'll find a collection of contemporary art as well as an 8-tonne bronze sculpture.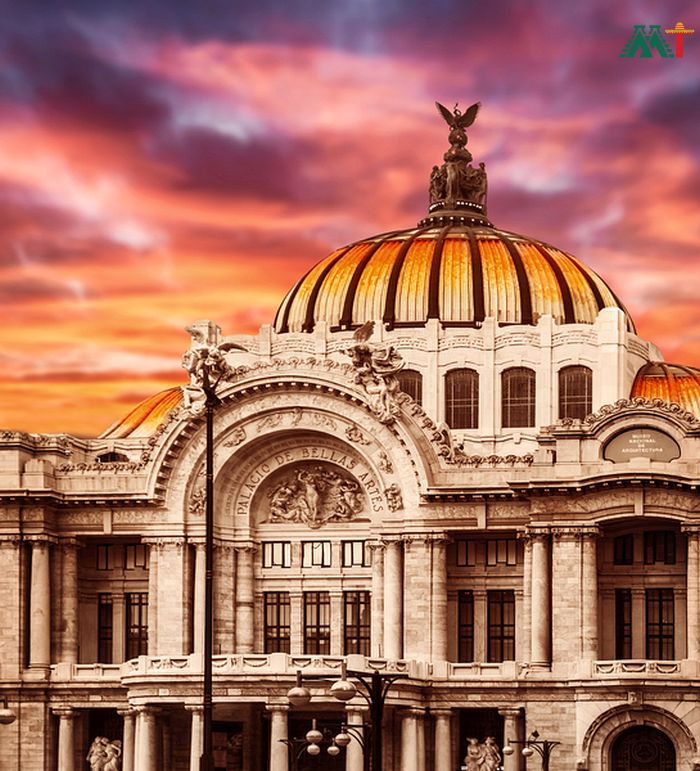 Palacio Nacional: The National Palace was built in 1693, with a third floor added in 1926.The first bullfight in New Spain took place in the courtyards. Murals of Mexico's history, painted by Diego Rivera, adorn the second-floor walls. Padre rings the liberty bell Hidalgo, in 1810 hangs from the central façade.
Templo Mayor: In 1978, the ruins of the Aztec empire were discovered accidentally by telephone repairmen. Now, these ruins have been converted into a historically important archaeological museum.
Museo del Templo Mayor: Adjacent to the Templo Mayor, this museum houses over 3, 000 artifacts found in the area and from other ruins in central Mexico. Artifacts include stone carvings, knives, skulls from sacrificial victims and ceramic warriors.
Casa de los Azulejos: (House of Tiles) This palace was built for the counts of the Valle de Orizaba in the 17th century. The mansion got its name from the white, blue, and yellow tiles installed by the family descendant.
Conjunto de San Idelfonso: In the 18th century, this building was initially used as a Jesuit school for wealthy Mexicans. In 1992 it open as a structure showcasing Mexican exhibits. There are works by David Alfaro Siqueiros, Clemente Orozco, and Diego Rivera.
Museo Franz Mayer: 16th and 17th-century antiques like paintings, tapestries, and glassware are displayed at this museum. There are also more than 700 copies of Don Quixote, written by Cervantes.
Museo Nacional de Arte: Inside the National Art Museum you will find collections of art from painters such as Jose Maria Velasco and Diego Rivera.
Palacio de Bellas Artes: National and international performances as well as temporary art exhibits take place in this theater built in 1904.
Torre Latinoamericana: This 47-story skyscraper was once the tallest building in the capital. On the 38th floor, you will find a small aquarium with sharks and crocodiles. On bright days the view from the observation deck is spectacular.
Zona Rosa and Bosque de Chapultepec:
Monumento a la Indepencia: This monument, the cities most beautiful, was built to celebrate the 100th anniversary of the War of Independence. An eternal flame burns in honor of the heroes of the independence movement.
Bosque de Chapultepec: This 1, 600-acre park is one of the oldest in the city. There are three small lakes, a botanical garden, a cultural center which hosts free plays, events and music, the the residential palace of the president (which is guarded and can't be visited) an elegant restaurant, the national cemetery, and areas for families, cyclists, and joggers.
Castillo de Chapultepec: This castle has been put to many uses over the centuries. It was a Mexica palace, a Spanish retreat, a gunpowder plant, a military college, and the residence of Emperor Maximilian and his wife. In 1940 it became the Museo Nacional de Historia. There are displays of artwork, religious artifacts, and murals.
Museo de Arte Moderno: The rooms in this museum display works from painters, lithographers, photographers, and sculptors from around the world.
Museo Nacional de Antropologia: This museum is said to be one of the finest in the country and one of the world's best archaeological museums. There are displays, exhibits, and collections from every geographic region or culture, covering 100, 000 square feet. Labels are in English and Spanish, but guided tours are available for a fee.
Museo Rufino Tamayo: The majority of paintings and murals are done by Rufino Tamayo but there are exhibits by contemporary artists from around the world.
San Angel and Coyoacan:
Casa del Risco: This mansion was built in 1681.With a free-form fountain sculpture and a museum that houses paintings from the 17th and 18th centuries, this mansion is well worth a visit.
Ex-Convento del Carmen: Built between 1615 and 1628 this church is an interesting example of colonial architecture. The church is still functional but the convent, turned into a museum, houses a collection of religious painting from the 16th to 18th centuries as well as twelve mummified bodies
Monumento al General Alvaro Obregon: This monument was erected in the spot where reformer Obrego was killed in 1928.
Jardin Centenario: Outdoor cafes surround this large park. One of the first churches built in New Spain is located at the far end.
Museo de Frida Kahlo: Feminist artist Frida Kahlo was born in this house in 1907.Frida Kahlo was married to Diego Rivera twice and had an affair with Leon Trotsky and several women. Kahlo has been hailed as a cult figure because of her paintings, lifestyle, and individualism.

Where To Eat in Mexico City?
The choice of restaurants and cuisine in Mexico City is limitless, fromMexican and Yucatecan, Spanish and Greek, Chinese and French, the possibilities are endless.
Restaurants can be elegant and sophisticatedor fun and lively; the choice is yours.
At the more high-end restaurants, formal dress and reservations are usually required.
You will find that Mexicans partake in the lunch meal at 3:00 pm and regularly dine for dinner no earlier than 9:00 pm.
Generally, the most expensive and best restaurants are located around the Colonia Polanco and Chapultepec Park.
Since it was opened in 1992, Chez Wok has been the most popular restaurant for Chinese food.
Prices may seem a little high, but the amount of food per dish can easily feed two to three people.
The Fonda Santa Clara is said to serve the best traditional Mexican dishes such as sartenada ranchera, grilled meats with salsa, avocado, and onion; chilies en nogada, chilies stuffed with meat; and manchamantel, a sauce made with pears, apples, bananas, apricots, and chilies served over meats, usually chicken or pork.
For a laid back, casually relaxing meal head to Nautilus, where you can dine on seafood and international dishes while sitting at a sidewalk table.
In the Hotel Zone, The Cicero Centenario, located in a restored 17th-century, the mansion is one of the most popular eateries in the country.
Authentic colonial dishes, superb décor, and folk singers give this restaurant an air of sophistication and romance.
Another local favorite is the Restaurant Passy.
French dishes such as chicken cordon bleu, Peking duck, and Oysters Rockefeller are on the menu.
The Fonda El Refugio, which opened in 1954, serves notable dishes from every region in the country.
The menu changes regularly, but you will always find something delicious and appealing.
This restaurant has won several culinary awards.
In the Centro Historico area, you will find another branch of the Cicero Centenario restaurant.
The menu is the same except you will find a regional delicacy, gusano de maguey (worms from a maguey leaf) served in April and May.
This restaurant occupies an 18th-century mansion.
One of the oldest restaurants in the city, the Hosteria de Santo Domingo, opened in 1860 and occupied a 19th-century townhouse.
Large portions of food, homemade Mexican desserts, and an eclectic décor keep this restaurant packed, especially at lunchtime.
Since it's opening in 1912, the Café de Tacuba has remained a popular place to dine.
The items on the menu, such as pozole, mole poblano, tamales, and enchiladas, are distinctly traditional Mexican.
If you don't mind heights, try Bellini's on the 45th floor of the World Trade Tower.
While the name implies Italian, you will find more Mexican and international dishes on the menu.
You will discover many American-based franchises such as Denny's, McDonald's, Kentucky Fried Chicken, Pizza Hut, and many more.

Mexico City Vacation Ideas
Golf: The Bella Vista Golf Club offers an 18-hole course.
Spa: Both the Four Seasons Hotel and the Calinda Quality Geneve have full sap facilities which include facials, manicures, massages, and pedicures.
Tours: Several agencies can arrange city tours of Mexico and the surrounding areas.

Where To Shop in Mexico City?
As in any other city of this size and population, you can find anything and everything in Mexico City's shops, stores, stands, boutiques, markets, and malls.
In the Zona Rosa area, there is a large cluster of art galleries, boutiques, leather shops, jewelry, and antique stores.
Sanborn's, a chain of mini-department stores, has approximately 65 branches and outlets in Mexico City.
The majority of these branches have a coffee shop or restaurant inside as well as pharmacies, ATM's, and English bookstores.
The Santa Fe mall has over 285 stores and has a movie theater and several eating establishments.
At the Bazar Sabado, held every Saturday, vendors sell glassware, pottery, embroidered clothing, wooden masks, beads, jewelry, and other assorted souvenirs, crafts, and gifts.
This bazaar is said to be a "must" for every shopper, bargain hunter, or browser.
At the Mercado Insurgentes 222 stands and stalls, you will find every type of crafts available, such as pottery, baskets, ponchos, fossils, onyx, Mexican dresses, costumes, as well as items made from pewter.
One of the largest markets in the city, the Merced Market, is composed of several buildings.
There is a separate building for fruits and vegetables.
In the other buildings, you can expect to find housewares, spices, crafts and gifts, clothes, and shoes, all at outstanding deals.
Some several shops and stores sell stunning pieces of jewelry.
At Las Castillo, a branch of the Taxco silversmith family, you can find exquisite jewelry and ceramics inlaid with silver and porcelain bowls with silver figures.
Some of the best silver items found in Mexico, such as flatware, platters, frames, and jewelry, head to Tane.
You can also find a branch of this store at the airport and the Hotel Presidente Inter-Continental.
Mexico City is a treasure trove of any shoppers' dreams.