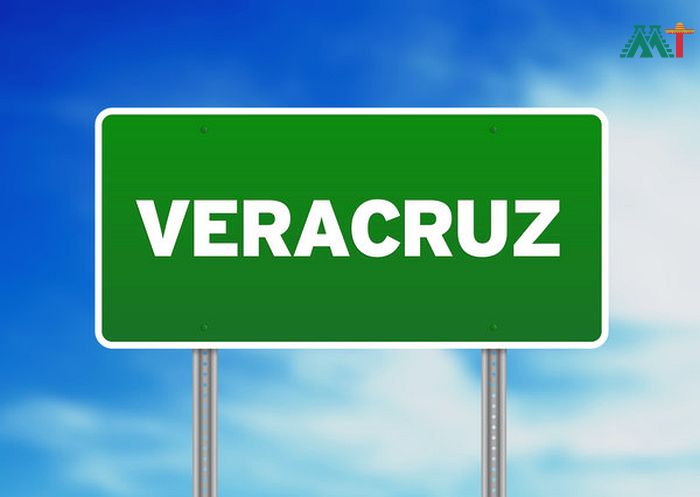 Veracruz is a leading port city on the Gulf of Mexico in the Veracruz Mexican state. Its official name is Heroica Veracruz.
Veracruz has a mix of ethnic Spanish and Afro-Cuban culture. You can notice this influence on the food and music from this town.
This page explores Veracruz vacation ideas, surrounding attractions, what to do, where to eat, and more.
Veracruz, in Veracruz, is 502 km (311 miles) south of Tampico and 345 km (214 MI) west of Mexico City.

Veracruz was the first town founded by the Spanish in 1519.A port was built, and it became one of the most important in Mexico.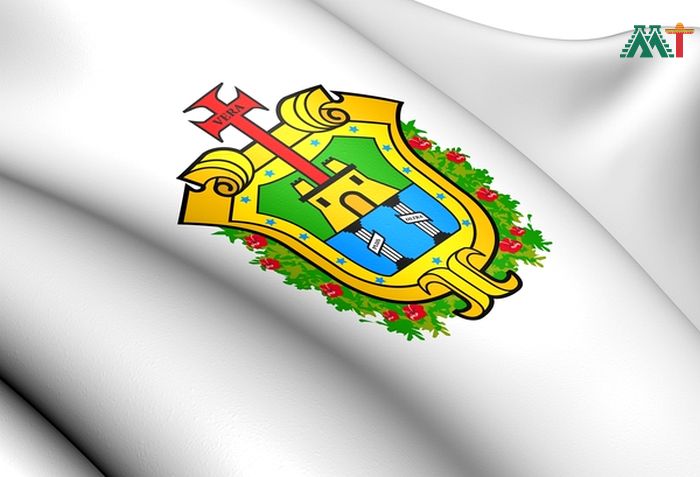 Over the next several centuries, the port was invaded and taken over by pirates, the French, and the US.
Ships that landed in the port were ravaged by Dutch, French, and English buccaneers.
Soon a fortress was built to protect the city.
Part of it still stands today.
Veracruz is Mexico's principal port of entry but is now starting to lose its importance.
Music, such as marimba, danzonera, and comparsa, and dancing are very important here.
Veracruz is home to the famous song, La Bamba.

Veracruz sees humid and hot weather year-round. In the winter months, strong north winds attack the city, and most locals head inside until they pass.

Accommodations in Veracruz
There are many expensive, moderate, and budget-priced hotels in Veracruz. Hotels are located along the beach from Mocambo to Boca del Rio and downtown. During the famous Carnaval, hotels are generally booked solid. If you want to go here at this time, you should make reservations a few months in advance. Rates typically range from US$38 to US$235.The high seasons are June to August, and December to March. Expect a rate hike during these seasons. You can find a few campgrounds and trailer parks.

Many restaurants serve delicious seafood dishes. The Gran Caf?del Portal, located in a former monastery and now a city block long, has been popular since its opening in 1835.Every Mexican president, since Benito Juarez, has dined here. From steak houses to formal restaurants to family-run establishments, there's something for everyone here.

Every Tuesday, Friday, and Saturday, a local group performs on stage and then wanders through the crowd with a traditional Veracruz dance and marimba music. At the local plaza, there is marimba, mariachi, Jarocha, danzonera, and norteno music nightly, longer on the weekends. You will find many discos, video bars, and clubs along the waterfront and in town. Authentic Cuban music is quite popular.

You will find shops and stand that sell items such as black coral jewelry, seashells, and beauty creams made from them, ships-in-a-bottle, and key rings with mini sea-life inside from the sea black coral jewelry. At the Mercado Hidalgo, you will find everything from herbs and spices to chicken feet and cows eyeballs. Coffee, T-shirts, crucifixes, and tacky souvenirs and gifts are sold in local shops. The Plaza de las Artesanias has quality goods such as jewelry, clothing, and leather goods, for higher prices.

Mussels, shark, octopus, grouper, sea bass, and crab are a few of the types of local seafood served. Mexican, regional, and international dishes are served in several restaurants.

Banks: The majority of banks have money exchange desks and cash traveler's cheques. They are generally open Monday to Saturday from 9 am to 4 pm. Many banks have ATMs located inside that are open 24 hours.
Transportation: Taxis are inexpensive and plentiful. Public buses pass many of the tourist attractions frequently. Several car rental agencies are located around town, and a few hotels offer travel services.

Surrounding Areas of Veracruz
Zempoala: This tiny village located 14 miles from Veracruz in noted for its seafood restaurants. Several miles past town are the ruins of Zempoala.
Xalapa: Located 65 miles northwest of Veracruz, Xalapa is mostly a university and music-school town. With many musicians living in the city, performances are a frequent event. There is also an important symphony orchestra here. Several companies offer white water rafting.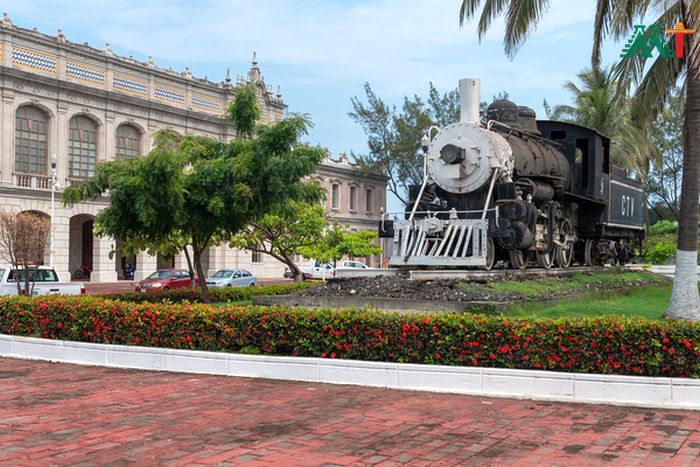 Museo de la Ciudad: Artifacts, pre-Columbian statues, and contemporary art are on display. There are models of the city, which can help you find your way around.
Baluarte de Santiago: All that is left of the old city walls is this fortress turned museum. A permanent collection of pre-Columbian jewelry is on display.
Acuario de Veracruz: This is one of the three most important aquariums in the world. Along with a marine research center, there are over 2, 000 species of marine life native to the Gulf of Mexico on display in tanks.

Where To Eat in Veracruz?
Veracruz is home to many restaurants, bakeries, cafes, and small eateries that serve some of the best seafood in Mexico.
Padrino's, a restaurant that is listed in the Guinness Book of World Records for the largest stuffed fish fillet- 408 ft long, and two tons, is a local favorite.
You can find sumptuous dishes such as grilled sea bass, coconut stuffed seafood, and many crab dishes here; this restaurant won't be missed easily.
One of the most acclaimed restaurants with locals, Mariscos Villa Rica Mocambo, serves almost exclusively seafood dishes such as octopus, mussels, crab, and shark.
Every Thursday to Sunday, there is a live band in the evenings.
For a different taste, head to Che Tango where huge slabs of steak are served on wooden platters, Argentine style.
Daily specials are offered, and the house special is queso fundido, a flaming piece of provolone cheese with mushrooms and Mexican spices.
The Gran Cafe del Portal, which now takes up an entire city block, is a coffee shop not to be missed.
Every Mexican president has stopped at this place for a cup of java; there is also a wide selection of breakfast dishes and entrees.
Some of the best marimba music is played here.

River Rafting: Martin Sandoval Tours can arrange white-water rafting trips down the Actopan, La Antigua, and the Filobobos rivers.
Scuba Diving: Near the town of Boca del Rio are a series of shipwrecks and reefs that are perfect for diving.
Beaches: Most in-town beaches are dirty and polluted from heavy shipping. Several kilometers south of town you will find Mocambo and Boca del Rio, which have pleasant beaches for swimming.
Festivals: The Carnaval, one of the best in Mexico, takes place the week before Ash Wednesday. Floats, parades, dancing, music, costumes, and crowds are part of the festival that lasts long into the night. Indians from surrounding villages line the sidewalks selling their wares.

Where To Shop in Veracruz?
You will find stalls selling souvenirs such as black coral jewelry, items like powders and creams made from seashells, key chains, and other things along the waterfront.
The Plaza de las Artesanias carries higher quality goods like jewelry and leather items.
As in the Yucatan, guayabera shirts are fashionable here, several shops and stores, such as Guayaberas Fina Cab, carry these embroidered shirts.
Additionally, many specialty shops are selling Cuban cigars, Mexican, and Caribbean tobacco products.