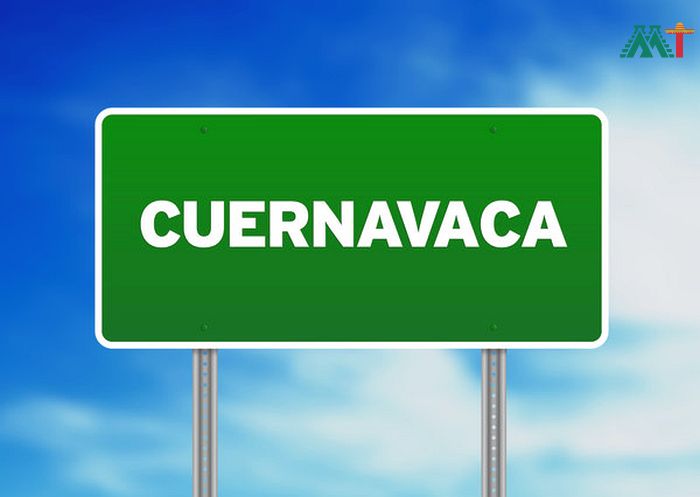 Called the "land of eternal spring, ", Cuernavaca is famous for its spas and spiritual sites. To the east and southeast of the city are two volcanoes: Ixaccihuatl (Sleeping Woman) and Popocatepetl (Smoking Mountain).
Capital of the state of Morelos, Cuernavaca is located just 64 MI south of Mexico City and 20 MI north of Taxco.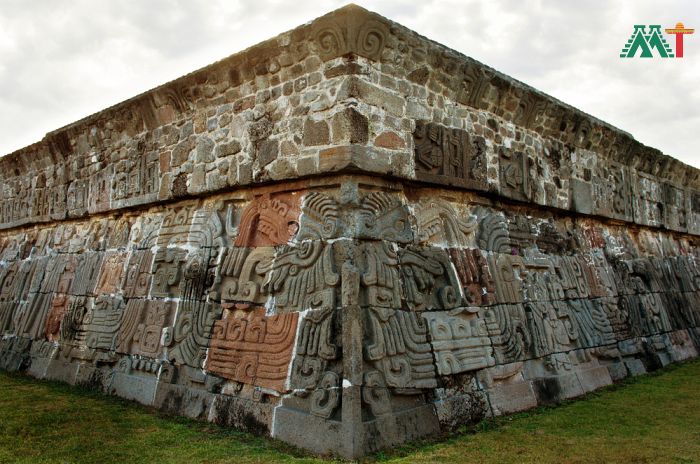 The Aztecs called it Cuauhnahuac, meaning "place by the woods". This city became hunting grounds and a resort for their rulers. In 1532, after Hernan Cortes seized and destroyed the town, he built himself a palace. The Spanish changed the name from Cuauhnahuac to Cuernavaca simply because they could not pronounce the former. Considered a sanctuary, the Aztec ruler Moctezuma, and colonial empire Maximilian, both built retreats here. Cuernavaca is becoming quite industrial and commercial, and with it comes traffic, crowds, and pollution.

With a spring-like climate, the temperature never goes higher than 27 degrees Celsius or lower than 10 degrees Celsius. Even during the rainy season, the sun shines almost daily.

Due to many residents from Mexico City traveling to Cuernavaca, reservations for rooms are recommended for weekends and holidays. Rates range from US$18 for a single room to US$380 for a suite to US$500 for a villa. Spa and meal packages are extra. Many local families offer rooms for rent to the students attending schools.

Cuernavaca has many beautiful and expensive restaurants. Many colonial mansions were converted into restaurants, with gardens, terraces, and patios. Most eating establishments are located around the Zocalo, the heart of the city. The cafes and bistros are quite famous for their coffee, drinks, and pastries.

In addition to tourists, locals, and students, vacationers from Mexico City make Cuernavaca come alive during the weekends. Mariachi bands wander on the corner of Plaza de Armas serenading passersby. Along the Plazuels del Zacate, people gather along the bars and cafes at nighttime. There are quite a few famous dance clubs with high cover charges. To get away from the loud music, dancing scene, and bars, Cuernavaca has a variety of cinemas and theaters. National and international music and dance performances, films with Spanish subtitles, and plays are quite popular.

In many of the markets, you will find onyx, pottery, jewelry, crystals, tiger? eye, and quartz for sale. Bargaining for prices can be an experience all on it? own. On the Plaza de Armas, vendors from neighboring villages sell local arts and crafts. On one side of the square, there are stalls where you will find gold and silver jewelry, leather goods, and an assortment of other items for sale.

From Mexican to Italian, Vegetarian to Hungarian, many people travel from Mexico City to Cuernavaca to dine on elaborate meals. In-season fruits and vegetables, seafood, beef, pork, and veal are some of the menu choices.

Banks: Banks are open Monday to Friday, 9 am – 6 pm and half days on Saturdays. Money can be exchanged until 3 pm.
Internet: An internet cafe is located in La Plazuela (across from the Cortes Palace). In addition to hourly access, complete computer services and monthly plans are available.
Transportation: Due to confusing street directions and travelers from Mexico City crowding the streets with traffic, it is recommended that you use taxis to get around. Car rental outlets are located in various areas of the city.

Tepoztlan: The El Tepozteco national park is located in this picturesque little town located 24-km northeast of Cuernavaca.
Xochicalco: Mayan and Olmec ruins are located in the hills of the town, Xochicalco. Only 38-km southeast of Cuernavaca, these ruins are the most fascinating in the Morelos state.
Cuautla: This is the second-largest city in Morelos. Cuautla is 42 km from Cuernavaca and is famous for its mineral baths. Unfortunately, the natural hot springs have not been well maintained and are more like public pools.

Museo de Cuauhnahuac: Construction of this building began in 1522.Over centuries, it has been modified and expanded, first by Hernan Cortes and then by his descendants. The museum covers local archeology, history, colonial art, weaponry, and everyday artifacts. Depicting Mexican history, a series of murals by Diego Rivera is located in the museum.
Jardin Juarez: This small square across from the Plaza has free bands and concerts on Thursday evenings.
Jardin Borda: (Borda Gardens) Designed in the 18th century, this large, formal garden is the most visited site in Cuernavaca. At an artificial lake, you can rent a rowboat and row the same pond French, Austrian and Mexican nobility did. There is also a cafe for snacks and drinks.
Catedral de la Asuncion: A church built in 1529, it is noted for its skull and crossbones over the main entrance, the 17th-century Japanese wall paintings, and its Sunday morning mariachi masses. Paintings depict pre-Hispanic life.
Robert Brady Museum: Ceramics, paintings, sculptures, furniture, and tapestries can be seen in this restored colonial mansion turned museum.
Xochicalco: Meaning "Place of Flowers" these small ruins include a pyramid and ball court. A small solar-powered museum on the same site has a cafe bookstore and giftshop.
Balneario Temixco: Originally a 16th-century sugar plantation, this aquatic park has ten wading pools, 15 swimming pools, water slides, a wave pool, and a full bar.
Casa De Maximiliano: This adobe house once belonged to Emperor Maximilian. Today it houses the Museo de Medicina Tradicional, which features exhibits about medicinal and religious uses of Mexican plants and herbs.
Jungla Magica: A Mexican amusement park with water slides, a haunted house, a small water park, a natural lake, a reptile house, an aviary, and a planetarium.
Piramide De Teopanzolco: This small Tlahuican ceremonial center was discovered in 1910.After the Aztecs conquered the Tlahuican, they began to build a new temple around the old one. You can climb up the stairs to the 30-ft pyramid.
San Anton Falls: This 132-ft waterfall is a sight to see. Even though the waters fall into a trash-filled pool, the walkways that wind under and around the falls makes the trip worthwhile.

Restaurants in Cuernavaca serve many different kinds of Morelos specialties. Bean tamales from Axochiapan, mole verde from Laguna de Coatetelco, catfish tamales from Miacatlan and bean, rice, or beef filled tortillas are some of the items to be on the lookout for. Residents from Mexico City make the trip to Cuernavaca to dine at Las Mananitas. Ample portions, open-air terraces, and a garden teeming with cranes, peacocks, and flamingos keep this restaurant packed. The popular dish is the Mexican plate composed of chile relleno, oven-grilled beef, enchilada, and tamale with guacamole and refried beans. An inexpensive but trendy place to dine is La Universal. Its location, traditional Mexican dishes, and prices make this restaurant a favorite among locals and tourists. Vegetarians can dine on sumptuous meals at Naturiza. Cauliflower dumplings, creamed carrot soup, granola, and yogurt breakfasts are some of the dishes on the menu. Grilled trout, German potato salad and Wiener schnitzel are specialties at restaurant Vienes. Next door is the Los Pasteles del Vienes, a coffee/pastry shop with an identical menu. There are several inexpensive restaurants, cafes, and coffee shops located around the budget lodging area.

Studying Spanish: Cuernavaca has several excellent language schools, targeted to foreigners. Lodging and classes may be quite expensive, but you can enroll for as little as a week. Most of the schools accept credit cards.
Golf: The most famous golf spot, at The Tabachines Golf Club and Restaurant, is an 18-hole course designed by Percy Clifford. This course is open for public play. Breakfast, lunch, dinner and the popular Sunday brunch are enjoyed at the restaurant. The course at the Club de Golf Hacienda is surrounded by more than 3, 000 trees, has two lagoons, and volcanic views. This 18-hole golf course was designed by Joe Finger.
Spas: At the Mision Del Sol Resort and Spa or the Hosteria las Quintas, you can indulge in facials, wraps, scrubs, and a variety of massages. At the Mision Del Sol yoga, meditation, and tai chi are also offered.
Other Activities: Tennis courts, full gyms, pools, and Jacuzzis can be found at the more expensive hotels.

The local handicrafts market sells items such as souvenirs, textiles, and silver. When tour buses arrive, many handicraft vendors sell their wares outside the cathedral gates.
Onyx, quartz, crystals, and tiger's eye are sold at several of the public markets around town as well as other gifts, souvenirs, and crafts.