Puerto Vallarta is a famous tourist city in Mexico, with tourists enjoying it so much they return year after year.

History of Puerto Vallarta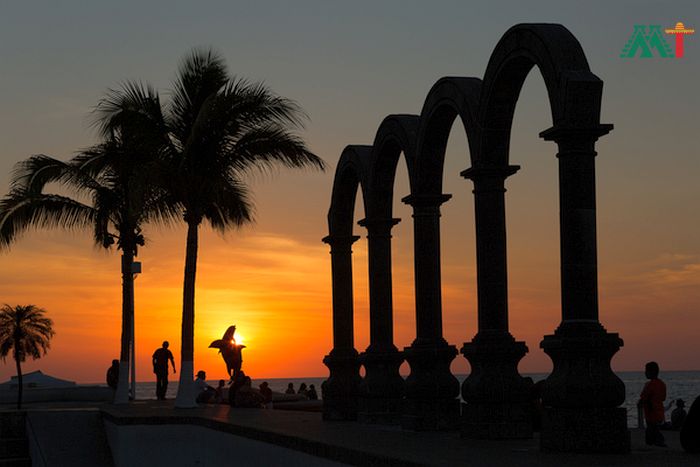 In the 1500s, pirates used Puerto Vallarta bays as a stopover on long voyages. In the mid-1850s, the bay was developed as a port for silver mines by Don Guadalupe Sanchez. At that time, it had about 1,500 residents and was known as Puerto de Penas.
In 1918 it was made a municipality and named Puerto Vallarta after the governor of Jalisco, Ignacio L. Vallarta. Puerto Vallarta's existence was as a small farming and fishing village.
In 1964 with the filming of John Huston's 'The Night of the Iguana' photographs from the paparazzi of Puerto Vallarta's beauty made its way to the public. Word was out, and development began. The construction of a highway and airport added to the boom in tourism.

Weather in Puerto Vallarta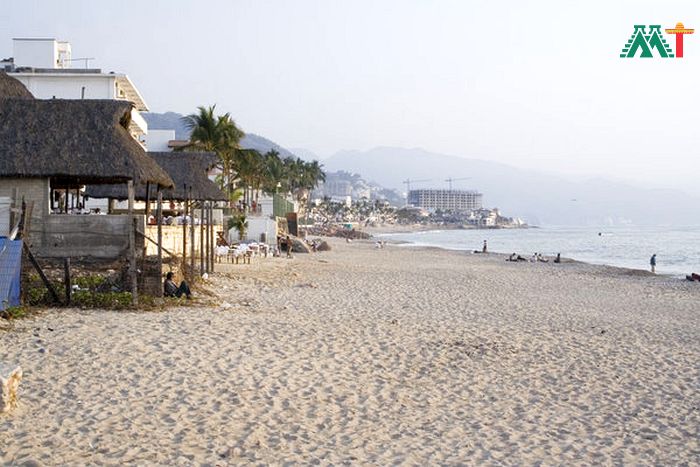 With tropical temperatures, it's warm all-year-round. May to October is the rainy season, with showers almost every afternoon. Summer (June to September) temperatures are in the high 80's to low 90's (degrees Fahrenheit) In the winter months, December to March, evenings and early mornings can be chilly. Daytime temperatures are in the mid to high 80's (degrees Fahrenheit).

Accommodations in Puerto Vallarta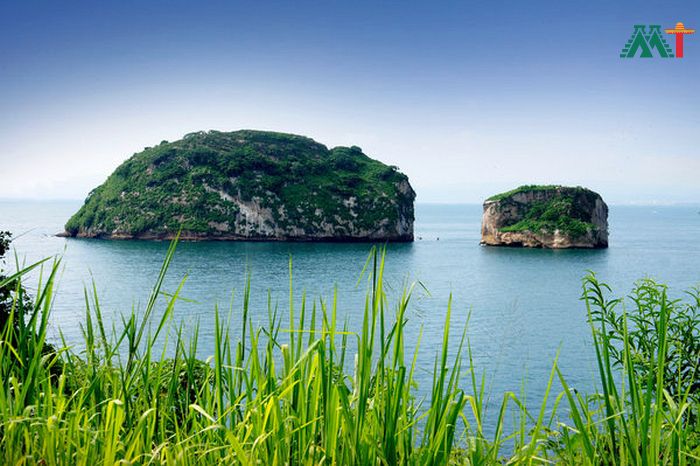 Puerto Vallarta is packed with hotels, motels, inns, villas, and luxury resorts. Rates jump considerably in the high season. Hotel options may include restaurants, bars, delis, tennis courts, spa facilities, boutiques, fitness centers, pools, saunas, steam rooms, golf privileges, massage services, gift shops, beauty salons, and free meals and drinks. Some luxury accommodations offer so many services that you may never have to leave the resorts. Rates range from US$65 to US$1, 200.

Restaurants in Puerto Vallarta
It is said that the best restaurants are the ones located in hotels. A specialty of Puerto Vallarta is "Jungle Dining. " There are several restaurants south of town that offer open-air dining by the sea or a mountain river. Chico's Paradise views a large rock, the jungle, mountains, natural pools, and waterfalls. Large portions of seafood and Mexican dishes are on the menu. There are several branches of American restaurants such as Hooters, the Hard Rock Café, and Planet Hollywood.

Nightlife in Puerto Vallarta
Puerto Vallarta has its share of clubs, bars, and sports bars, dance clubs, and discos. Many hotels offer fiesta nights for tourists. Jazz, rock, hip-hop, techno, blues, Latin, reggae, and rap are some types of music that keeps partygoers going all night long. You can experience everything from quiet romantic bars to loud, rowdy, energetic clubs. Collage, located at the Marina Vallarta, has several restaurants, two bars, a video arcade, a disco, shuffleboard, billiards, and even a bowling alley. There's not much in the way of cultural nightlife, so art exhibits have a unique social and cultural meaning.

Shopping in Puerto Vallarta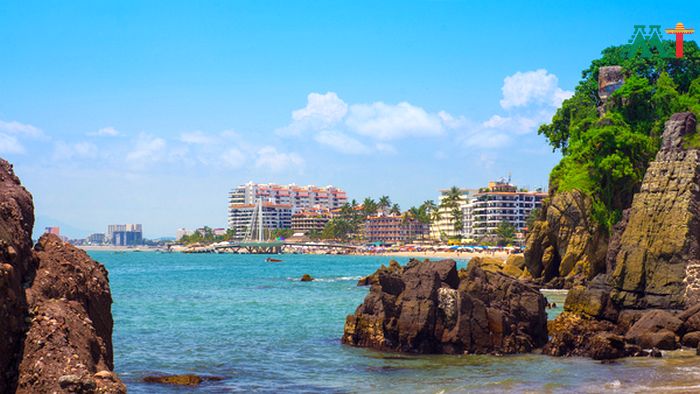 You will find suitcases, jewelry, clothes, T-shirts, stuffed animals, paper-mâché parrots, and leather accessories at the municipal market. There is an upstairs food market that sells authentic Mexican food. There are two shopping plazas with restaurants, shops, stores, real estate companies, timeshare vendors, and boating services. The Neptuno Plaza has a Radio Shack and an Internet café. There are many shops, stores, boutiques, and stalls around town where you can find decorative and folk art, designer clothing, crafts, gifts, souvenirs, cigars, tequila, furnishings, T-shirts, silver jewelry and the famous Huichol Indian art.

Local Puerto Vallarta Cuisine
Every imaginable type of cuisine is served in restaurants in Puerto Vallarta. Italian, international, European, Cuban, Asian, German, Argentinean, Mexican, seafood can all be found. Chefs have come from Italy, Germany, France, Switzerland, and other places to open their restaurants.

Services in Puerto Vallarta
Banks: Dozens of banks and ATM are located around town, especially in shopping zones. Banks are generally open Monday to Friday from 9 am to 5 pm with half-days on Saturdays.
Internet: There are many internet cafes located around town. Business centers in hotels also may offer access. Rates for hourly access in cafes are generally US$4 per hour.
Transportation: To get to some restaurants and attractions, a rental car or taxi is needed. Taxi can be rented hourly or daily. Rates are charged by zone, and most hotels have price lists posted in lobbies. Car rental agencies are located at the airport and around town. Beware of places advertising cheap rates, as this is their gimmick to lure you into timeshare presentations. Public transportation is an affordable, fast, and reliable way to travel. Buses travel all over town and run from 6 am to 11 pm.

Surrounding Areas of Puerto Vallarta
Yelapa: Located only a 45-minute boat trip, Yelapa has no cars or electricity and one paved road, for pedestrians only. Its beauty, privacy, and easy-going lifestyle make it a pleasant getaway from busy city life.
Nuevo Vallarta: Located in the state of Nayarit, Nuevo Vallarta has been slated for a mega-resort development that has yet to happen. There are several all-inclusive resorts, a shopping plaza, a marina, and a spectacular beach.
Punta De Mita: The Natives consider this area at the northern tip of the bay a sacred place. The Sea of Cortez, Pacific Ocean, and Banderas Bay all meet at this point. The Four Seasons Resort is all you'll find here. However, luxury resorts, exclusive residential communities, and three championship golf courses are in the development stages.
San Sebastian: With only 600 year-round residents, this former silver mining town has kept its small-town charm.

Where To Go in Puerto Vallarta?
City Hall: A mural of Puerto Vallarta as a fishing and farming the village, painted by Manuel Lepe in 1981, hangs on the wall.
Casa Kimberly: Daily tours are given through Elizabeth Taylor's former house, bought for her 32nd birthday by Richard Burton. When she sold it in 1990, she left behind most of her possessions, which are on display.
La Iglesia de Nuestra Senora de Guadalupe: An elaborate crown worn by Carlotta the empress of Mexico in 1860 is on display at Puerto Vallartas main church.
Isla Rio Cuale: Restaurants, boutiques, cafés, an outdoor market place and souvenir stands can be found on this island that basically slices the downtown area in two.
Museo Arqueologico: Located on the Isla Rio Cuale this museum has Indian artifacts and pre-Columbian figures.
Mayan Palace Aquapark: This waterpark is filled with waterslides, pools, snack bars, and an inner tube canal.

Where To Eat in Puerto Vallarta?
There are over 250 restaurants in Puerto Vallarta serving every cuisine possible as well as taco stands, food stalls, and market vendors. There's a restaurant to accommodate every taste, budget, and style.
As well, you will find some American based franchises such as the Hard Rock Café, McDonald's, and Hooters. Many hotel restaurants offer excellent dining options such as Italian, international, seafood, and Mexican cuisine.
For a spectacular view of the bay, head to La Nube, where Italian and seafood dishes are served. The Café des Artistes is said to be Puerto Vallarta's most expensive and sophisticated restaurant.
Mexican foods with a European twist are served with a view of the mighty Pacific. In the evenings, a piano and flute duo serenades patrons. A favorite of most locals and many tourists is the restaurant Trio.
Diners eagerly consume creative and exotic dishes such as orange crusted sea bass and shrimp in a roasted pepper and mango sauce. This restaurant is open only in the high season, and a rooftop bar has recently been added.
At Don Pedro's, a beachfront restaurant, the chef whips up heavenly seafood creations at this popular eatery. Everything served here, from the herb bread to the ice cream to the sauces, is made fresh daily.
For a casual meal in a relaxing but fun atmosphere, head to La Dolce Vita. The Italian dishes such as pizzas and pasta are made fresh and with attention to presentation and detail.
Prices are reasonable, and a jazz band plays on Thursdays and Friday s evenings. For sumptuous European and Viennese dishes head to Café Maxilmilian, a small bistro-like restaurant.
With over a dozen patio tables and a dessert and coffee bar, this restaurant is perfect for people watching while eating or sipping an after-dinner espresso.
A long-time local favorite restaurant, for large Sunday brunches, is Daiquiri Dick's, which also has an excellent view of the bay.
The River Café offers international dishes like pasta, steak, and lobster in elegant and romantic surroundings. For a taste of authentic and delicious Mexican recipes, head to the famous Café de Olla.
This eatery, with trees growing from floor to roof, local artwork on the walls, and live salsa music, offers a casual, relaxing, and fun way to spend an evening. For a unique dining experience, head to one of the jungle restaurants beside the sea or mountains.
Restaurants such as Chico's Paradise, El Nogalito and El Eden offer Mexican and seafood dishes in jungle-like surroundings, including streams, wildlife, plants and trees, waterfalls, and natural pools.
Some of these areas are good for hiking and swimming, although swimming in the summer may be dangerous as flash floods sometimes occur.

Puerto Vallarta Vacation Ideas
Beaches: There are 26 miles of beaches in Puerto Vallarta. From crowded and rowdy to secluded and private, there's a beach for everyone. Playa de los Muertos is the most popular and crowded beach in Puerto Vallarta. Vendors walk the beach selling tablecloths, jewelry, kites, and statues. The majority of the most expensive shops and restaurants are located here. At several stands, you can rent beach toys. In a sheltered cove with clear water Playa Mismaloya is perfect for swimming and snorkeling. Vendors sell drinks and snacks. Las Animas, Quimixto and Yelapa are only accessible by boat. You can hike to nearby waterfalls or dine at one of the restaurants.
Scuba Diving and Snorkeling: Los Arcos, an underwater preserve, is the best spot for snorkeling and scuba diving. Some several coves and reefs are also popular spots. Several companies offer PADI certified courses, guided dives, and equipment rental.
Fishing: Trips can be arranged through the Cooperativa de Pescadores or at the marina. Rates generally include gear, tackle, lunch, and drinks.
Golf: An 18-hole course, designed by Joe Fingers, is located at the Marina Vallarta Golf Club. This is a private course, but if you are staying at a hotel with a membership, you'll generally be able to play. There is also a restaurant, bar, and professional golf shop. The 18-hole course at Los Flamingos Club de Golf is open to the public. On the premises are a snack bar and a professional golf shop. The newest course was designed by Jack Nicklaus and is located at the Four Seasons Punta Mita. There are professionally guided golf tours offered by American Golf Tours. They can arrange accommodations, personalized packages, and equipment rental.
Mountain Biking and Hiking: Guided biking and hiking tours up the Bike Mex offers Rio Cuale. Prices include a bike, gloves, helmet, lunch, water, shorts, and insurance.
Horseback Riding: Arrangements for guided tours can be made at travel agencies or local ranches. The US$45 fee includes breakfast and lunch. For a more elaborate trip try the "Fly-away to a Hide-away in San Sebastian. " A 15-minute flight will bring you to San Sebastian, a 17th-century mining town, where a guide will meet you with horses. Rate includes a gourmet breakfast and lunch at the Hacienda Jalisco, and an elaborate tour of the city. An overnight stay can be arranged at the hacienda.
Boat Tours: Several companies can arrange boat trips that include sunset cruises and trips to distant beaches. Vallarta Adventures offers a tour to Caletas, a cove where John Huston lived. Huston's home has been restored to include a spa facilities and the beach have been landscaped for snorkelers. Aboard the Marigalante, a replica of Christopher Columbus's Santa Maria, you can experience a "pirate's cruise" which includes a barbecue and treasure hunt or an evening dinner cruise which includes fireworks and a folkloric dance show.
Whale-watching tours: From mid-November to March, humpback whales migrate to this bay to reproduce and give birth. Open Air Expeditions offer excursions in specially constructed soft boats.
Land Tours: Several companies offer all sorts of land tours. Vallarta Aventures offers an excursion in a particular Mercedes ATV to jungle trails. These tours include a nature walk, swimming, and lunch. Tukari Tours offers bird-watching trips, shopping trips, or a day trip to Rancho Altamira.
Air Tours: San Sebastian Air Adventure offers plane tours to some remote areas of the Sierra Madre Mountains. Hot-air balloon trips over beaches, jungle, farmland, and along the coast are offered, weather permitting, by Day-Off Hot-Air Balloon Tours.
Festivals: Every November, the Fiestas del Mar is celebrates with cultural and gourmet dining festivals, regattas, art exhibits, and tennis tournaments. The Festival of the Virgin of Guadalupe, from December 1st to the 12th includes floats, fireworks, dances, and mariachis. Businesses, hotels, and neighborhoods offer the church an offering in exchange for a blessing by a priest.
Spa: Terra Noble Art & Healing Center is a mountaintop day spa and art center.
Other Activities: Parasailing, water-skiing, and surfing are becoming famous along the shores of Puerto Vallarta's beaches. Rental equipment for these activities is available at several shops. Many hotels have their own tennis courts, and there are two tennis clubs.

Where To Shop in Puerto Vallarta?
Puerto Vallarta has sometimes been referred to as a "huge shopping mall. ".
As in any city this size you can expect to find everything and anything imaginable.
Some of the best crafts available in Mexico can be found in Puerto Vallarta's specialty shops and stores.
Prices are generally fixed, so bargaining is unnecessary, aside from the beach vendors and at the markets.
Puerto Vallarta has the best selection of Huichol art.
This art is generally in the form of yarn paintings or beaded works.
Yarn paintings tell a story, and beaded work is said to have symbolic meanings.
These stories and symbols come to the Indians during spiritual ceremonies.
Serious collectors covet this type of artwork.
Some several galleries and shops sell this art as well; you can learn about the Huichol Collection process.
There is a reproduction of a Huichol hut, displays depicting the Indians' way of life, and an extensive collection of art for sale.
In addition to Huichol art, Puerto Vallarta's shops, and stores carry an excellent selection of folk art, perhaps the best in Mexico.
You can find pottery, lamps, antiques, woven rugs, ceramics, embroidered clothing, masks, laquerware, and glass dishes.
At Alfareria Tlaquepaque you can find baskets, blown glass, carved wood figures, and ceramics from all over Mexico.
Mundo de Azulejos carries an excellent selection of Talavera tiles and can also create tile replicas of your choice in approximately 24 hours.
For one-of-a-kind household items, such as animal figurines, blown glass, and ceramics and antiques, head to Puerco Azul.
At the Mercado Municipal, which took up a full city block and located in the busiest section of town, you can find everything from flowers to piñatas and clothing to jewelry at the many stands and stalls.
You will likely run into several vendors selling items such as masks, jewelry, T-shirts, and even rugs along the beach.
Puerto Vallarta is a host to shops and stores selling unique, brand name, and specialty clothing and accessories.
Extremely popular is clothing created by Laura Lopez Labra.
These items, such as skirts, blouses, dresses, drawstring pants, and lightweight shirts, are made from 100% cotton and lace, usually in shades of white or natural.
Puerto Vallarta's only department store, LOB's, carries furnishings, clothing, shoes, and essential everyday items.
Around town, you will find stores and shops selling items such as tequila, cigars, gifts, and souvenirs.