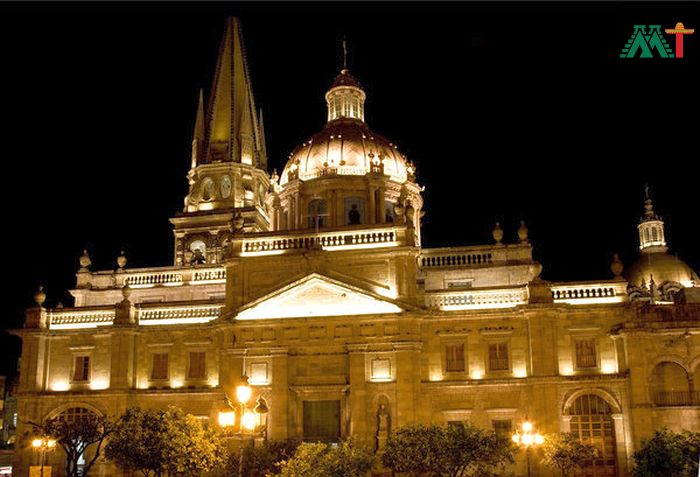 Four things, purely Mexican, came from Guadalajara: Tequila, the Mexican hat dance, mariachi love songs, and traditional Mexican rodeos.
573 KM from Mexico City, Guadalajara is the capital of Jalisco State.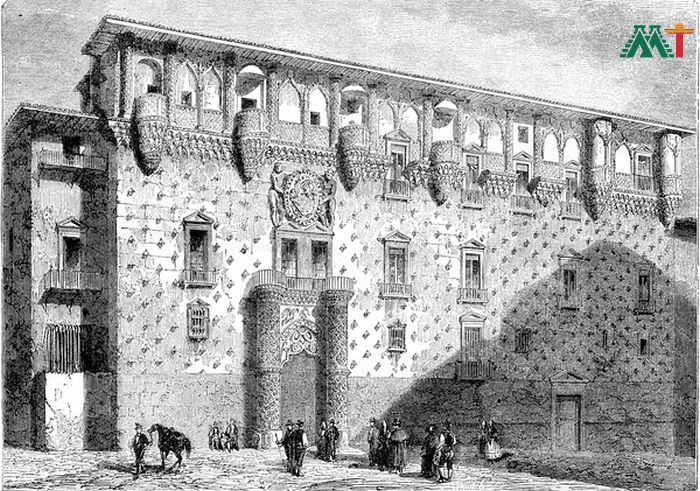 Guadalajara was founded on February 14th, 1542, named after the birthplace of Nun de Guzman, the city was recognized by Charles V in 1542.Guadalajara became one of the most Spanish cities, due in part to the Conquest when much of the population fled or was killed. In addition to silver mining, Guadalajara thrived on the export of wheat, cotton, wool, and hides. By the beginning of the 20th century, Guadalajara was the second-largest city in the Mexican Republic. Guadalajara experienced a jump in population and development in the 1920s with the completion of a railway with California.

From November to March, evenings are chilly enough to require a sweater. From June to September, many of the afternoons and evenings are rainy. Year-round, the weather is mild.

Accommodations in Guadalajara
Expensive hotels are well worth the price. They may include indoor/ outdoor heated pools, fitness centers, a 24-hour doctor, saunas, steam rooms, secure parking, dry cleaning, business centers, and bilingual secretary services. Rates range from US$60 to US$400 for a suite.

Restaurants in Guadalajara
The Restaurant With No Name is a popular favorite. With no menu, waiters will recite the daily special, full menu, and drinks available. Peacocks wander around while diners are eating. El Sacromonte is noted because of the way food is served, with excellent presentation and artsy design. Guadalajara is packed with restaurants, with most of the fine-dining ones located on the west side. Making reservations are recommended for evening meals, particularly restaurants on the west side.

The string of nightclubs in Guadalajara is targeted to the under-30 crowd. Many of the lobby bars are considered hotspots for locals and tourists. Most dance clubs and discos are open until the early morning. Live Latin bands, salsa music, Colombian dances, and folk music can be found and enjoyed. Symphonies, orchestras, and folkloric dances are performed at many venues.

Shopping hours are generally Monday to Saturday, 9 – 6, Sunday 10 – 2.There are over 30 malls in Guadalajara. La Gran Plaza has 334 stores, a cinema, a food court, and a few restaurants. El Baratillo, one of the world's largest markets, takes up thirty city blocks. One of Latin America's largest indoor markets, Mercado Libertad, has over 1, 000 stalls selling everything from jewelry to crafts, art to clothing, and even live animals.

Local Guadalajara Cuisine
Though most restaurants serve international cuisines such as Italian, Japanese, and Chinese, they also serve traditional Mexican dishes, and that's what many Mexican and foreigners come here for.

Banks: There are many money exchange desks in the city; most are located downtown. Desks are open from 9:00 am to 2:00 pm – 4:00 pm to 6:00 pm. Banks are generally open all day, from 9 – 6, Monday to Saturday.
Internet: Most of the major hotels have a business area with computers that you can use. Internet cafes are popping up all over Guadalajara; hourly rates are inexpensive.
Transportation: Taxis are the easiest way to travel the city. Many hotels post taxi price lists for specific destinations, but it's best to agree on a price with the driver. An electric bus runs from downtown to the west side and back. There are six different varieties of public buses. The best is the Linea Turquesa, with air-conditioning and padded seats. These buses only carry as many passengers as there are seats so that you won't be left standing. Guadalajara has a rapid transit system, Tren Ligero, but it doesn't travel to tourist areas. Car rental outlets are located in various areas of the cities. Some of the hotels offer car rental services.

Surrounding Areas of Guadalajara
Tlaquepaque: Located just 7 km southeast of downtown Guadalajara, Tlaquepaque is known as an arts and crafts town. Silver, jewelry, copperware, pottery, blown-glass miniatures, leather, and hand-carved furniture and hand-woven clothing are sold in the 300 shops and stores.
Lake Chapala: Located 45 km south of Guadalajara, Lake Chapala is Mexico's largest inland lake. With the jagged mountains surrounding the lake and the spring-like climate, many families, retirees, and tourists are attracted to this quiet town.
Tequila: Tequila or "firewater, " is also called, distilled in this town, just 56 km northwest of Guadalajara. Tours of the famous Sanza Distillery, or one of the modern distilleries, are available daily.

Where To Go in Guadalajara?
Bascilica de la Virgen de Zapopan: Declared sacred in 1730, this church is known as the home of La Zapapanits, Our Lady of Zapopan. Every October 12th, over a million people pack the streets leading to the church as the 10-inch-high statue is returned here. On the right side of the church, there is a small gallery and a shop with beadwork and handicrafts, for sale, by the Huichol Indians.
Cathedral: This church has a mixture of Gothic, Baroque, and other styles of design, a result of remodeling during its 57 years of construction. Ten of the eleven silver altars were gifts from King Fernando VII. At the same time, the eleventh, made of white marble, was carved in Italy in 1863.A 19th century French organ, a 17th-century painting by Bartolome Esteban Murillo, and the many beautiful altarpieces are the church's focal points.
Iglesia de San Agustin: The St. Augustine Church is one of the oldest in the city. To the left of the church is the Escuela de Musica (School of Music) originally an Augustinian monastery. Free concerts and recitals are held on the patio.
Instituto Cultural Cabanas: Famous Spanish architect Manuel Tolsa designed this landmark cultural center. Originally used as an orphanage until the 1970s, rooms now house art exhibits. Murals painted by Jose Clemente Orozco in 1938-39 are displayed on the central dome and walls.
Museo de Arqueologica de Occidente de Mexico: Pottery and other artifacts used by ancient people are housed in The Archaeological Museum of Western Mexico.
Museo de las Artes de la Universidad de Guadalajara: This contemporary art museum belongs to the University of Guadalajara. Permanent collections of 20th-century drawings and paintings are on display.
Mueso de Cera: Located in the historic downtown area, this 120-figure wax museum has figures such as Madonna, Mahatma Gandhi, Mexican comic Cantinflas, and other international and Mexican political people. An underground Aztec sacrificial chamber and chamber of horrors are a popular attraction.
Museo de la Ciudad de Guadalajara: You will find artwork, artifacts, and copies of documents about the city's development in this remodeled colonial home.
Museo del Periodismo y de las Artes Graficas: Guadalajara's first printing press was set up in this area in 1792.Historic newspapers, printing presses, recording equipment, and even a complete television studio are on display.
Museo Regional de Guadalajara: This Regional Museum was first built as a seminary in 1701.Artifacts, paintings, and memorabilia depict western Mexico's history from the prehistoric era to the Spanish conquest.
Palacio de Gobierno: Built in 1643, this structure houses the government offices of Jalisco. Two of Jose Clemente Orozco, one of Father Miguel Hidalgo and one of Juarez in the 1850s are on display.
Palacio Municipal: Inside Guadalajara's city hall, built in 1952, is a mural portraying scenes from Judgement Day.
Parque Agua Azul: With a children's theater, a museum, carnival rides, tropical birdhouse, and garden, this park is a popular place for children.
Teatro Degollado: Plays, orchestras, and folklore ballets are performed in this theater modeled after Milan's La Scala.
Templo de Nuestra de Aranzazu: With intricate designs on the walls and ceilings, a Baroque-style altar, and 14 life-size statues of saints, this church holds many sites to see.
Zoologico Guadalajara: This zoo is home to over 1, 500 animals. The Magic Jungle amusement park and planetarium are located on the same lot.

Where To Eat in Guadalajara?
Local specialties in Guadalajara are birria, a goat, lamb, or pork dish that is roasted and served in tomato broth; torta ahogada, a spicy pork sandwich; and pozole, a hominy, and chicken soup.
In the former U.S Consulate General's home, the Santo Coyote is an intriguing place to dine. This restaurant's murals of goddesses and flowing waterfalls deserve a visit with a shrine to the Virgin of Guadalupe.
On the menu is grilled goat and ribs in a pepper sauce, the house specialties. One of the more elegant restaurants in the historic center, and one that has been featured in several Mexican movies, is La Rinconada.
The dining room, with its high vaults and pillars, was once a farm in 1897.Seafood, such as wine-marinated fish, steaks, and enchiladas, are served at this popular eatery.
Reputed to be Guadalajara's top Italian, La Trattoria serves up items such as seafood spaghetti, homemade bread, and beef with Marsala and mushrooms.
Locals come to Casa Bariachi for the mariachi music, steaks and drinks. The atmosphere can become so festive that waiters and diners sing along with the music.
La Feria entertains with your meal. Mariachis, Mexican folkloric dances, bingo, and cowboys come with meals such as shrimp tacos, Mexican chorizo, and parillada. Karne Garibaldi's holds the Guinness Book World Records title for the fastest service.
Appetizers are delivered within seconds of your arrival and the only dish served there, carne in su jugo, takes only a minute to prepare.

Guadalajara Vacation Ideas
Bullfighting: Weekly from October to November and every other week from January to March, bullfights begin at 4:30 at Plaza Nuevo Progreso.
Guided Tours: Many tour agencies offer guided city tours, and trips to Tequila, Lake Chapala, Tlaquepaque, and Tonala.
Golf: The Atlas Country Club is an 18-hole course. Green fees include caddy, light lunch, and transportation to and from major hotels. El Palomar Country Club is another 18-hole course in a wooded, hilly terrain. The oldest and only one hundred percent private club is the Guadalajara Country Club. Several important tournaments are held at this 18-hole course. Reservations and proper attire are required at the Santa Anita Club de Golf. This 18-hole course is located in a residential area four miles west of the city.
Studying Spanish: Spanish lessons are given at the Foreign Student Study Center, also at the IMAC Instituto Mexico American de Cultura.
Spas: Located just 20 km outside Guadalajara, this spa is where people go to "get away from it all. " Hikes, yoga, pool exercises, steam rooms, massages, mud wraps, anti-stress and aging therapies, sightseeing, horseback riding and more are offered here.
Other Activities: The Iceland Pista de Hielo has public skating as well as a restaurant and an ice cream parlor.

Where To Shop in Guadalajara?
Guadalajara is known as the leader in Mexico's shoe industry. High-quality footwear is available at a fraction of the price in the United States.
All 60 stores located in the Galeria del Calzado sell shoes.
The metropolitan area of Guadalajara has over 30 malls.
Centro Magno, a three-story mall, has upscale shops, boutiques, and bistros.
A Hard Rock Cafe, as well as a large Cineplex, is located here.
La Gran Plaza has over 334 stores, a large food court, several restaurants, and a 14-screen theater.
Guadalajara's second most famous mall, Plaza Mexico has 120 shops, stores, and boutiques.
Guadalajara has one of the world's largest flea markets, El Baratillo. Approximately Thirty city blocks long, this market has stands, stalls, and tents filled with new, used, and antique wares.
The Instituto de Artesanias Jaliscienses is run by the state government and has items such as pottery, crafts from other parts of Mexico, and blown glass.
Prices are fixed, so bartering is not needed. The Mercado Libertad, also known as the Mercado San Juan de Dios, is one of Latin America's largest indoor public markets. Over 1, 000 privately owned stalls that sell everything from crafts, jewelry, food, and produce, live animals and clothing take up a three-square block area.
Bartering is practically a tradition in this market.
People from all over Mexico, specifically charros, or cowboys, and Mariachis come to Guadalajara for the leather boots and belts, embroidered shirts and sombreros.
Many people come to Guadalajara to shop in Tlaquepaque and Tonala for the crafts, arts, jewelry, leather, blown-glass, silver, pottery, wood furniture, and clothing.
No trip to Guadalajara is complete without a stop at these towns, located just 4-5 miles east of the city.