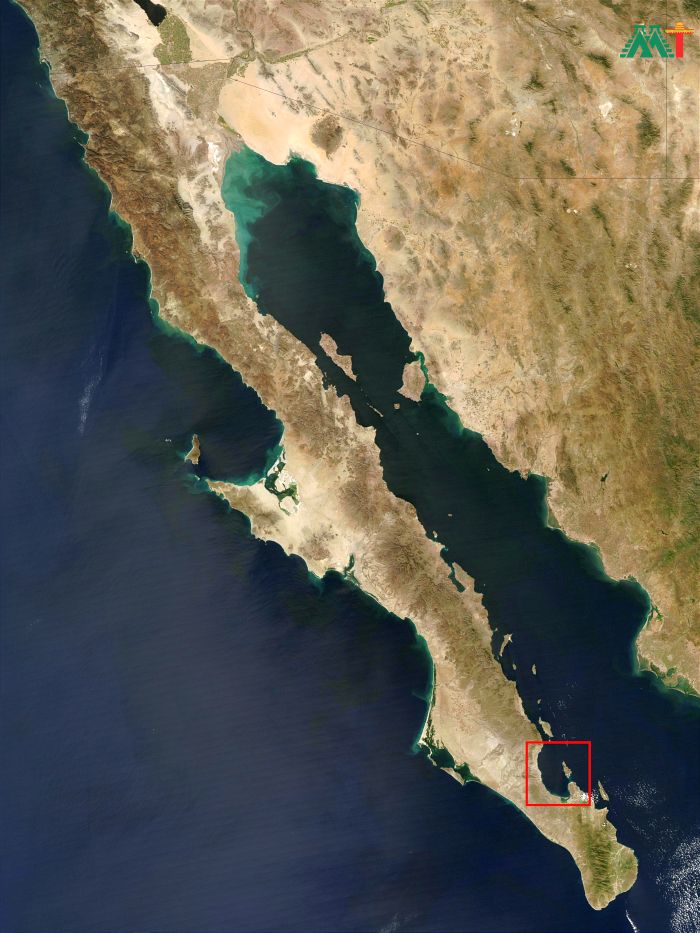 Even though La Paz is becoming a popular tourist getaway, it has still kept its character. La Paz has been called the "most traditional city on the peninsula".
La Paz is located 110 MI north of Cabo San Lucas and 354 km (220 MI) south of Loreto.

In 1535 Hernan Cortes founded La Paz during his search for pearls. Jesuit missionaries arrived in 1720 to spread the word of God. Instead, they spread the deadly disease smallpox, which diminished the population within 30 years.
In 1853 William Walker tried to make La Paz a slave state, but Mexicans quickly dispelled him. La Paz officially became the capital of Baja California Sur in 1974 and is the state's largest settlement.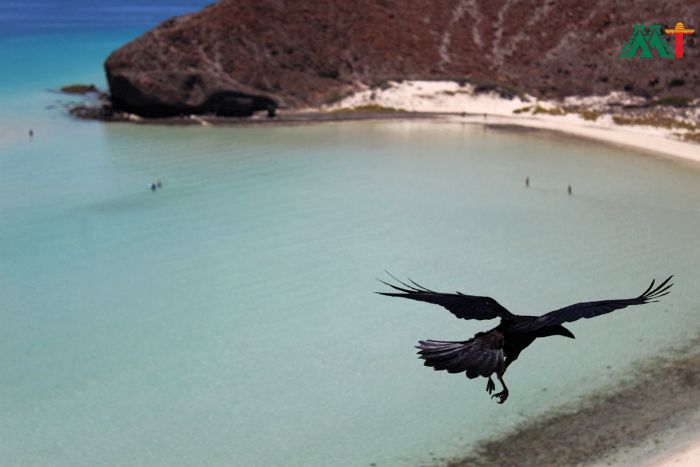 La Paz continued to prosper due to pearl fishing. Unfortunately, a mysterious disease wiped out the oysters drying up the pearl trade. Since the 1960s, La Paz has enjoyed a booming tourist trade.

La Paz has warm winters and hot summers with cool breezes coming from the west each afternoon. August and September see most of the annual average rainfall, which is just six inches. Temperatures in May through October hover around 95 degrees Fahrenheit. The rest of the year temperatures are in the high 70 to mid 80 (degrees Fahrenheit).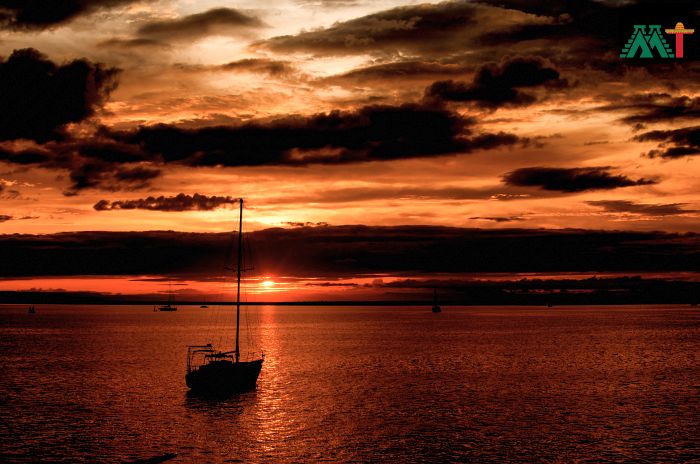 The Hotel Marina has a full-service marina that offers fishing, kayaking, scuba diving, and private charters. Most hotels have an arrangement with a dive agency, so it's convenient to make dive tours and rent equipment. Pools, saunas, massage services, lush gardens, fitness centers, gift shops, restaurants, cafes, and coffee bars make La Paz hotels a pleasure. Rates range from $65 to $215.

Small and pleasant, reasonably priced restaurants are typical of La Paz. Restaurants along the beaches are generally more expensive than those located in town.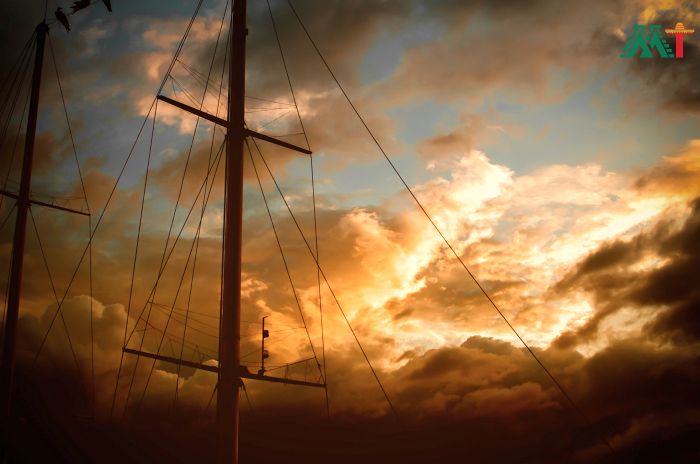 The most popular nighttime attraction is sitting at a cafe and watching the spectacular sunsets. At the pool side bar at La Concha Beach Resort, there is a Mexican fiesta on Friday nights at 7 pm. Discos, clubs, and bars are generally open until 3 or 4 am and may have a cover charge.

You can buy everything from handwoven tablecloths, rugs, and placemats to spices, pi?tas, and candy, to crafts, folk art, clothing, and handmade furniture. La Paz is full of small shops and stores. There is even a tiny but authentic Chinatown. At Ibarra's Pottery, as well as watching pottery be made, you can purchase tableware, hand-painted tiles, and ceramics.

French, Italian, Chinese, Spanish, and even vegetarian and traditional Mexican dishes, are types of food you can dine on.

Banks: Banks are generally open Monday to Friday from 9 am to 6 pm, and Saturdays from 10 am to 2 pm. Money exchanges follow the same hours. Most banks have ATM.
Internet: BajaNet offers service for one peso (10 cents) per minute with a minimum of a dollar charge (10 minutes).
Transportation: It? easy to see all of La Paz on foot. Public buses travel to some of the beaches located north of town. If you want to explore the beaches located around La Paz, it's best to rent a car. Several agencies are located in town, or you may be able to make arrangements through your hotel.

Surrounding Areas of La Paz
Los Barriles and the East Cape: A string of settlements and fishing villages are located 105 km (65 MI) south of La Paz. These include Los Barriles, Buena Vista, and La Ribera.

Malecon Plaza: A two-story white gazebo is the main attraction of this plaza. On weekend nights, musicians sometimes play at the small cement square. The tourist information center is located here also.
Biblioteca de las Californias: This library has reproductions of local prehistoric cave paintings, oil paintings of the missions, and a collection of historical documents. Lectures and films are sometimes presented here.
La Catedral de Nuestra Senora de La Paz: This church, built in 1860, is the biggest attraction in the downtown area.
Museum of Anthropology: Exhibits at this museum include recreations of Las Palmas and Comondo Indian villages, copies of Cortes' writings on La Paz, and photos of cave paintings. Most display descriptions are written in Spanish, but the staff will help translate.

The best and costliest restaurants in La Paz are along the water. You can find some sort of seafood, from shrimp and lobster to fish and crab served at most La Paz's restaurants.
Vegetarian meals are becoming more and more popular. You will also find Mexican, French, Italian, Japanese, and international foods in La Paz.
At the municipal market, you will find several stands and snack bars with vendors selling tacos and cheap meals. The Taco Hermanos Gonzalez, which sits on the corner of the market, is said to be the best fast food place on La Paz.
It is run by brothers, and it primarily sells traditional tacos and fish tacos. If you are willing to go a bit out of your way for a traditional Mexican-style restaurant, go to El Bismark.
Fresh-from-the-sea seafood including, seafood cocktails, fish fillets, giant lobsters, and carne asada with guacamole, beans, and homemade tortillas are specialties of this restaurant. La Paz-Lapa, also known as Carlos Charlie, is a loud but popular restaurant with generous platters of fish, chicken, beef, and Mexican meals served.
Most weekends, you will find a live band performing on the patio. La Pazta, for those who want international foods, is popular with locals and recommended to tourists. Pasta, imported wines, and cheeses, vegetables, and specialty coffees are on the menu.
For a vegetarian meal, try the El Quinto Sol Restaurants Vegetariano. This restaurant, with a natural-foods store in the back, has an all-vegetarian menu.
Around town, you can find several cafes and bakeries where you can people-watch while sipping a specialty coffee and nibbling a freshly baked sweet.

Beaches: At Playa Tecolote and Playa Coyote, you will find restaurants and water equipment rentals. Camping is allowed in the parking lots. The cove in Playa Balandra is a preferred site for snorkeling and kayaking agencies in town. Make arrangements in town as there are no facilities or equipment rentals here.
Scuba Diving: Scuba diving is best from June to September. A a sunken ship, a colony of sea lions, underwater mountains, hammerhead sharks, manta rays, and Cerralvo Island are attractions that makediving exciting and spectacular. Trips to visit these sites can be arranged through Fernando Aguilar's Baja Diving and Services.
Sea Kayaking: Kayaking through La Paz's bays and coves has become quite popular. Equipment and tours can be arranged with a local company, Mar y Aventuras, as well as with several companies in the United States.
Sport Fishing: Attracting anglers from all over the world, La Paz is famous for its sport fishing. Over 850 species of game fish make their home in the waters of La Paz. Skiffs, super skiffs, and luxury cruisers are available for rent. Trips can be arranged through hotels and tour agencies.
Whale Watching: Off of several points in the Sea of Cortez, from January to March, you can watch over 3, 000 gray whales migrate through the waters. You can make arrangements through several companies. Rates include breakfast, lunch, and transportation.
Pre-Lenten Mardi Gras: This carnival takes place in February. Activities include dancing, games, and parades. It's recommended that you book rooms in advance if you?e going to visit during the festival.

Shops and stores in La Paz carry a lot of chess sets made from onyx and the popular sombrero.
La Tiendita sells black pottery from Oaxaca as well as embroidered dresses and shirts, picture frames, and ornaments made from tin.
The Artesanias la Antigua California is said to carry the best Mexican folk art in La Paz. There also sell lacquered boxes made in Guerrero, wooden masks, and even several books on the Baja region.
At the Artesania Cuauhtemoc, you can watch professional weaver Fortunado Silva create tapestries, rugs, tablecloths, and mats and buy these handcrafted pieces. The only department store in La Paz is Dorian's.
This duty-free store sells almost the same items you find in a typical US department store but at much lower prices.

At Ibarra's Pottery, you can watch the tiles, pottery pieces, and tableware being made as well as purchase it.