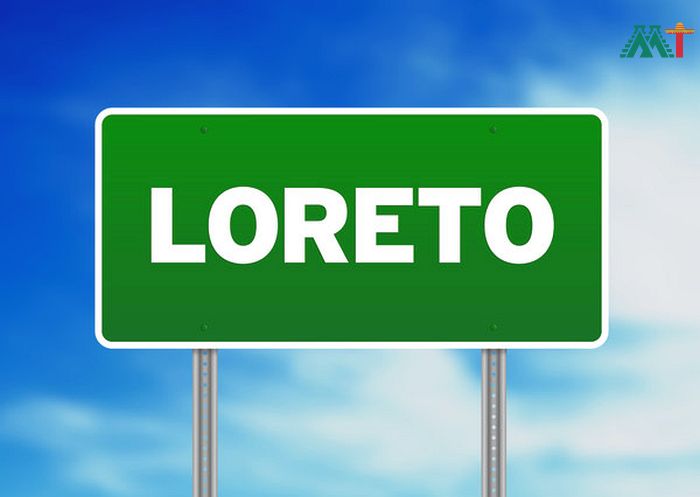 Loreto was the first European settlement in the peninsula and the first capital of the Californias.
Loreto is located 243 MI northwest of La Paz, 333 MI north of Cabo San Lucas, and 703 MI south of Tijuana.

Loreto was the site of the first California mission.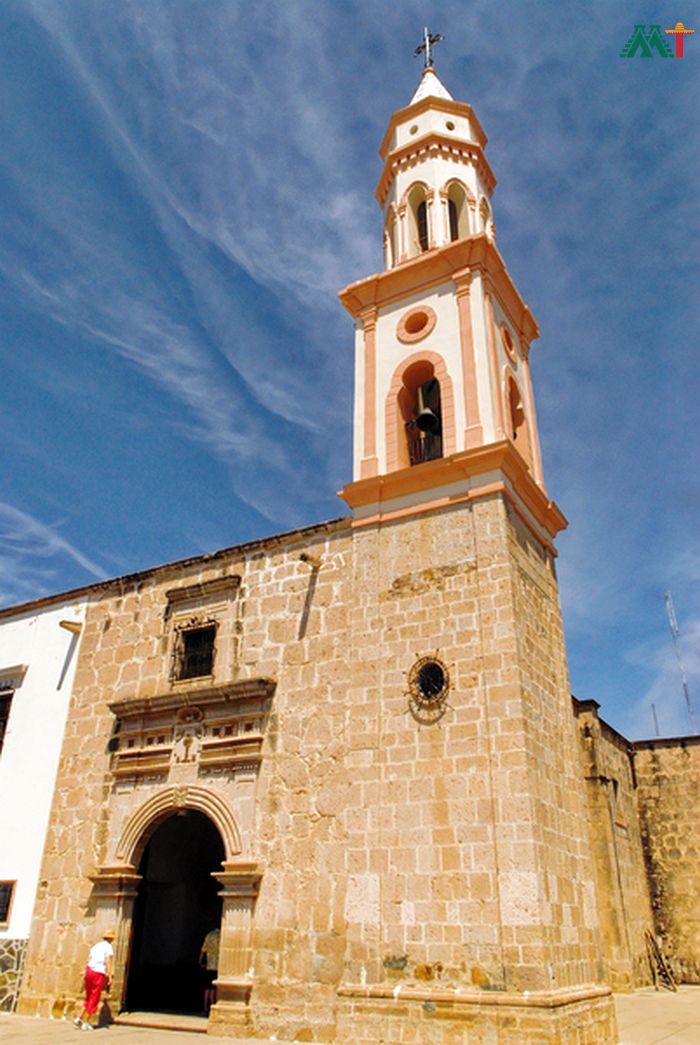 Jesuit Priest Juan Maria Salvatierra founded the mission in 1697.
Four tribes of Indians lived in the area, the Kikiwa, Cochimi, Cucapa, and Kumyaii, when a monk from Spain came to establish a chain of missions in 1769.
Disease and war nearly wiped out their populations.
When Mexico acquired independence in 1821, missionaries were all ordered home.
The task in Loreto was abandoned and fell into disrepair.
In 1829 a passing hurricane destroyed the rest of the settlement.
In 1976 oil became Loreto's wealth, and the town was developed.
Roads, electricity, waste systems, and an airport were built.
However, the peaceful, relaxing atmosphere remains.

The hottest months are June to October, with temperatures in the mid to high 30's (degrees Fahrenheit). The average low temperature for these months is 25 degrees Fahrenheit. Loreto sees an average of 340 clear days.

Hotels in Loreto vary from beachfront inns to secluded resorts. Rates are relatively inexpensive, from US$25 to US$150.Prices may include the use of a boat, usually a skiff, bikes, and breakfast.

Restaurants are quaint and charming in Loreto. Along with large portions, the servers are friendly and courteous. El Nido caters to the meat and potatoes crowd. Cafe Ole is a popular hangout with locals and tourists alike.

Nightlife in Loreto You can find anything from a boisterous beach party to a quiet piano bar. Most bars and clubs close at midnight. Every Sunday evening, there is a free concert in the central plaza.

There are a few stores and shops in Loreto. For example, one store is El Alacran, and it sells sportswear, folk art, and jewelry.

Only a few types of cuisine are available. Although you can find international and Italian, the specialty in Loreto is seafood with a Mexican flare.

Banks: The Bancomer is open weekdays from 8:30 am to 2:30 pm. There is a money exchange desk here as well.

Surrounding Areas of Loreto
Nopolo: This area, about 8 km (5 MI) from Loreto, is being developed for luxury resorts. Even though there are many homes, nine tennis courts, and an 18-hole golf course, it still seems deserted.
Puerto Escondido: Located 24 km (15 MI) away from Loreto, Puerto Escondido is home to a marina with over 100 boat slips, an RV park, hotels, restaurants, and a boat launch.
Isla Danzante: Fishing, snorkeling, and scuba diving are popular off this island located 5 km (3 MI) southeast of Puerto Escondido.
Mision San Javier: Most hotels and tour companies can arrange for you to visit this picturesque village located 32 km (20 MI) southeast of Loreto. The drive-in requires a high-clearance vehicle and is impassable when it muddy. Caves, Indian paintings, and a church built in 1699 are interesting to see.

La Mision de Nuestra Senora de Loreto: Loreto's only historic site is the first of the California missions.
El Museo de la Misiones: This museum of history and anthropology contains saddles used in the 19th century, displays of Baja's history and religious artifacts.

For such a small area, Loreto has an excellent selection of restaurants to choose from.
For large platters of Mexican foods, chicken or steak, head to El Nido.
Although the prices are quite high, the meals are delicious.
La Palapa, located only a block from the water, is popular with travelers and kayakers.
Fried snapper is the house specialty, but you can also dine on fresh seafood, steaks, and Mexican dishes.
El Chile Willie, situated on the waterfront, specializes in seafood, such as clams, fish fillets, and lobsters.
In the winter months, a glassed-in window keeps the cold air out while leaving you a view of the water.
The locals and tourists go to Cafe Ole for specialty coffees, breakfast dishes, and traditional tacos and burgers.

Fishing: Fishing is popular all year round in Loreto. Cabrillo, marlin, sailfish, snapper, and dorado are some of the types caught. Many hotels own their own skiffs and can arrange a trip. It's best to bring your own gear and tackle as equipment can be challenging to find. Several different companies offer guides, packages, and various boats for rent.
Golf: Along the Nopolo Bay is an 18-hole golf course. Hotels in Loreto may have golfing packages.
Scuba Diving: Baja Outpost and Las Parras Tours offer equipment, guided tours, certification courses, and trips to the islands.
Kayaking: Several points off Loreto's shores are perfect for kayaking. Guides and equipment are available.
Other Activities: 8 km (5 MI) south of town, the Loreto Tennis Center has nine courts open to the public.

Shopping is not very memorable in Loreto.
El Alacran does carry an excellent selection of sportswear, folk art, and jewelry.
Around town, you can find a few nice boutiques and shops that sell ceramics and wood sculptures, silver jewelry, paintings, blown glass, furniture, and lamps.
The only supermarket in town is El Pescador.