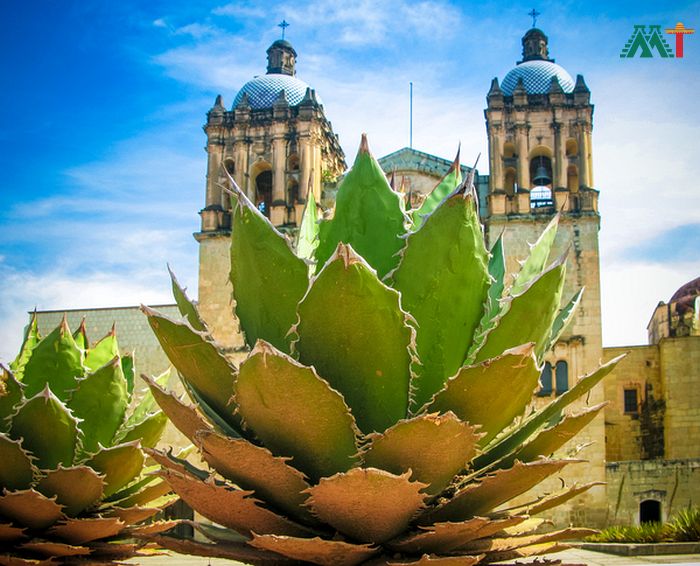 The city of Oaxaca City is the capital of the state of Oaxaca. It receives approximately a million tourists per year.
Oaxaca City is located 520-km (325 MI) southeast of Mexico City, 269 km (168 MI) northeast of Puerto Escondido, and 230 km (144 MI) southeast of Tehuacan.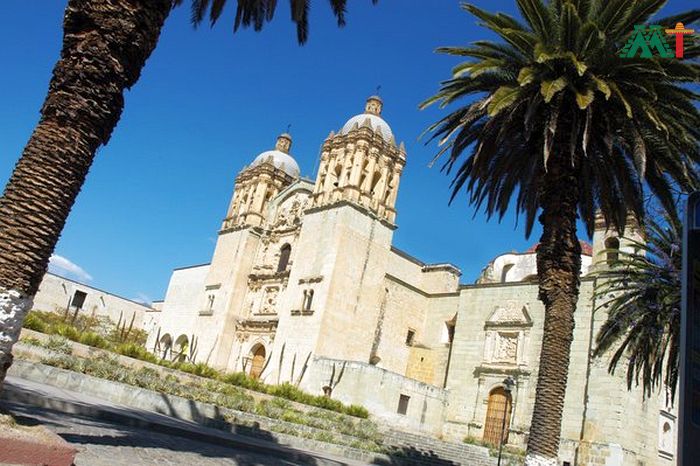 In the 15th century, the Zapotec people lived in valleys in the surrounding area. They named the region Huaxyaca. Hernan Cortez received as a gift from the King, the valley of Oaxaca, for his role in the Spanish conquest. Oaxaca City is the birthplace Benito Juarez, one of the most influential and beloved presidents in Mexican history.

On average, Oaxaca has 311 days a year in which the Sun is out and provides heat and light significantly. We also know that the average temperature of Oaxaca in a year is 82 degrees Fahrenheit. Regarding rainfall, there are typically quick showers in the afternoons and, more rarely, in the nights. The evenings may be cool enough for a light sweater or jacket. The rainy season lasts from June until late September.

Many hotels fill up during July, Easter, November, and December, so it? best to make reservations far in advance if you?e planning to visit during these times. Rates range from US$27 to US$204 for a villa to US$350 for a suite. Monthly rates may be available at some hotels. The Hotel Camino Real and the Hotel Victoria each have a pool, restaurant, and a bar.

Most locals choose to eat at the market stall as opposed to restaurants. Open buffets, outside dining, friendly staff, delicious foods, and reasonable prices make Oaxacan restaurants a pleasure to dine in.

During the week, you can find Andean music, live marimba, or nouveau flamenco in one of the open-air cafes located around the zocalo. Every Friday night, and other days during the high season, the Camino Real Hotel hosts a small version of pre-Hispanic Oaxacan dance. The entrance fee includes a buffet dinner. El Sol y La Luna is a popular place for live music.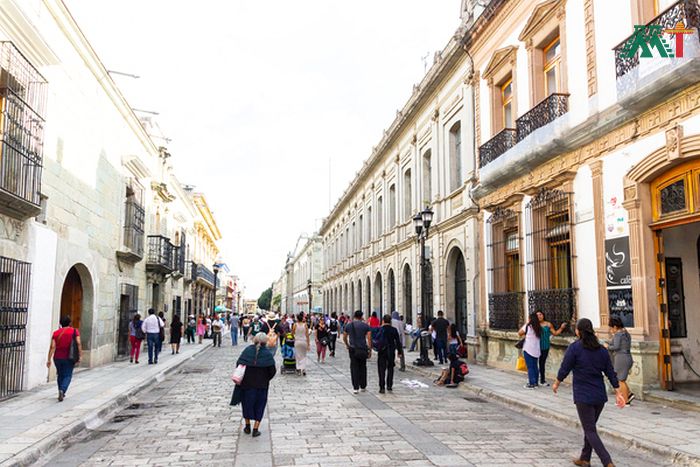 Every Saturday, a covered market is swarming with thousands of vendors and shoppers from Oaxaca and surrounding towns. You can find items like tropical fruit, chilies and herbs, pottery, baskets, rugs, handicrafts, wooden and tin toys, and clothes and shawls. Each neighborhood has its own market day, and you will find many markets in various squares or buildings. There are several shops and stores around town that sell jewelry, clothes, arts, and handicrafts.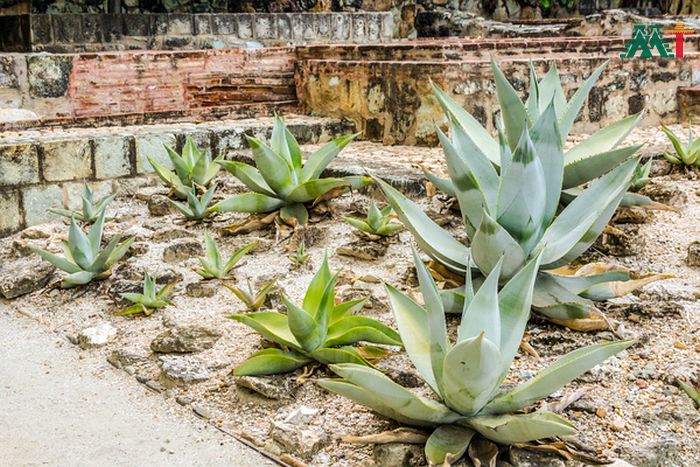 You will find that most restaurants base their dishes around Oaxacan cuisine. Some restaurants serve seafood, international, and of course, traditional Mexican fare. Try some thinly sliced beef, spicy pork, or Oaxacan tamales at the food stalls in the markets.

Banks: Banks are open Monday to Friday from 9 am to 5 pm. Several banks cash traveler's cheques and have ATMs for Visa Cards. Lines tend to form in the afternoons, so it's best to arrive early.
Internet: There are several Internet cafes around town. Access is generally US$2 per hour.
Transportation: Taxis are readily available from various locations around town or at taxi stands. The cabs aren't metered, so you will have to agree on a price before you set out, drivers have tariff cards displaying prices. There are several locations in town, at the airport, and through travel agencies where you can rent a car.

Surrounding Areas of Oaxaca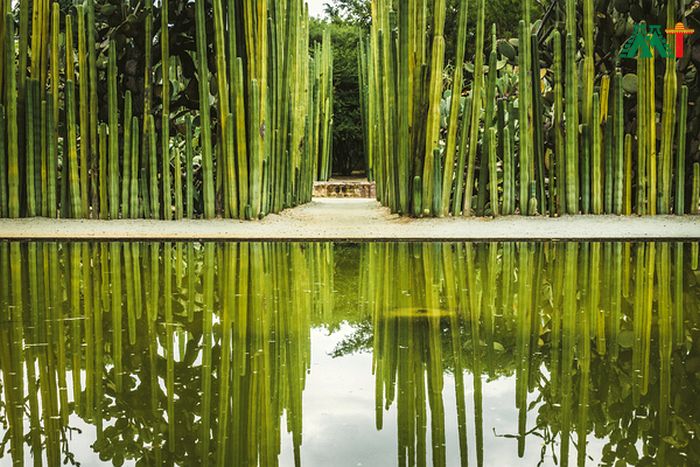 Monte Alban: Located 9 km (5 miles) southwest of Oaxaca Monte Alban was once a holy city for thousands of Zapotecs. Estimates say that only 10% of the ruins here have been uncovered.
Mitla: Another site of Zapotecs ruins located 40-km (25 MI) southeast of Oaxaca.
Yagul: Over 30 tombs and a ball court have been discovered in Yagul, 36-km (22 MI) southeast of Oaxaca.
The Tule Tree: One of the world's most massive cypress trees, estimated at 2, 000 years old and 140 ft high, is located 14 km (8 miles) east of Oaxaca.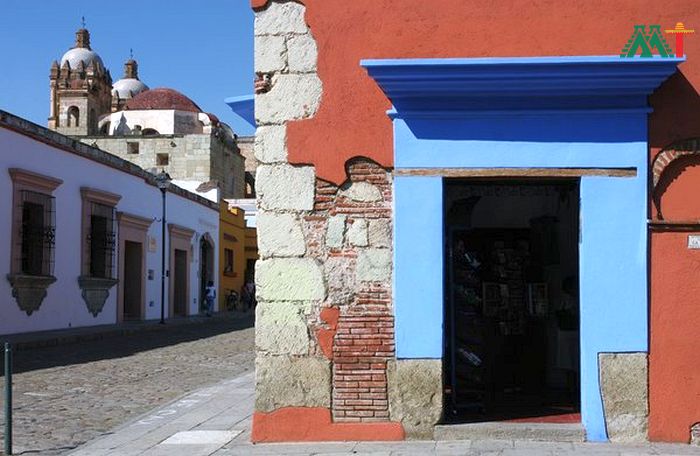 El Alameda: Vendors sell T-shirts, tapes, snacks, crafts, souvenirs, and balloons in this shady square.
Basilica de Nuestra Senora de la Soledad: This church, built in 1682, houses the statue of the Virgin of Solitude. There is a small museum that displays artifacts left by patrons
Catedral Metropolitana de Oaxaca: Construction began on this church in 1544 and due to destruction by earthquakes, it was not completed until 1733.
Ex-Convento de Santa Catalina: Now the Hotel Camino Real, this building has been named a National Heritage Site.
Iglesia y Ex-Convento de Santo Domingo: This 16th-century church is said to be the most spectacularly decorated church here. There was a library, cafe and many botanical gardens added after a two-year renovation in 1997.
Museo de las Culturas: Located in the Ex-Convento de Santo Domingo this museum houses temporary galleries, a gift shop, theme rooms, and administration offices.
Museo Casa de Benito Juarez: This museum, where Benito Juarez once lived as a servant, has been recreated as a 19th-century house.
Museo de Arte Prehispanico Rufino Tamayo: In this fully refurbished colonial mansion you will find a collection of pre-Hispanic sculptures and pottery.
Palacio de Goberno: Murals displaying the history and culture of Oaxaca are located in this 19th-century state capitol.

Oaxacan cuisine, which is spicy, sweet, and flavorful, is famous throughout Mexican.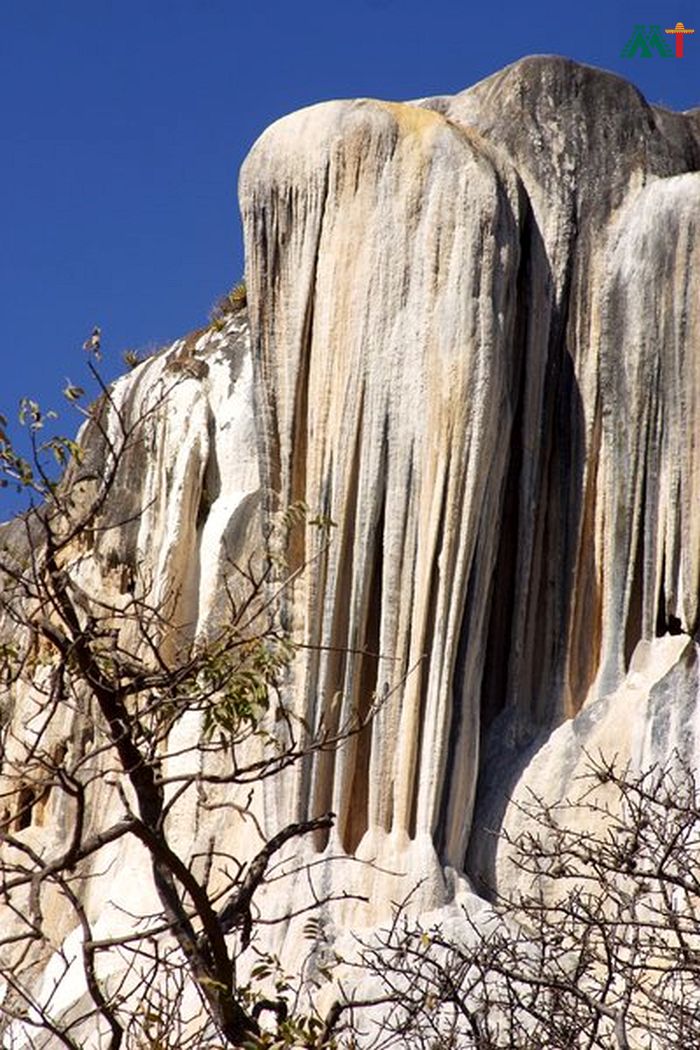 You can find a unique array of foods and dishes in Oaxaca's restaurants.
You will find that most locals eat at the markets and open-air cafe as opposed to traditional restaurants.
There are quite a few excellent and inexpensive eateries located around the central plaza.
At El Asador Vasco, you can choose Mexican dishes such as Oaxaca's famous mole, or more international choices such as fish or turkey.
The Cathedral, a local favorite, is located in a colonial mansion.
Traditional Mexican specialties are served here as well as an elaborate Sunday brunch.
For a quiet and romantic dining experience, try El Colibri.
This restaurant is favored among the middle class Mexican families.
The menu is an eclectic mix of Mexican, Italian, and American dishes such as burgers and fries.
For a taste of something different, such as spinach salad over hibiscus flowers or cream of chipotle chili, El Naranjo is the place to go.
You can also dine on Oaxacan specialties such as mole, stuffed peppers, and poblano chili.
Paintings and murals from local artists adorn the walls.
The Nuu-Luu, a local favorite since its opening in 1969, serves up hearty portions of traditional Oaxaca specialties such as sopa de guias, squash blossom soup, and Pescado a la yerba santa, fish topped with onions, herbs, and green tomatoes.

Tours: Many agencies will take you on a tour of the city and surrounding towns. You can also hire a licensed guide for US$5 per hour. Attractions include churches, monasteries, and archaeological sites.
Studying Spanish: The Instituto Cultural Oaxaca A. C.offers classes for Spanish lessons, Mexican music, workshops, and Latin dance. The Instituto de Comunicacion y Cultura offers private or group lessons.
Festivals: Several times per year there is some sort of traditional festivals or celebrations. Holy Week takes place during Easter, Fiesta Guelaguetza is celebrated the last two weeks of July, on November 1 and 2 is the Dias De Los Muertos, as well as several festivals in December.

Oaxaca, and its surrounding villages, are overloaded with markets.
Generally, each neighborhood has its own market day, but Saturdays are the best for handicrafts.
At these markets, you will find crafts, gifts, rugs, baskets, chocolate, fruits, clothing and textiles, and black pottery for which Oaxaca is famous.
The Central de Abastos (Supply Center) sees thousands of vendors and shoppers, so many that it's easy to get lost inside.
Sellers from surrounding villages bring their wares to this market, such as shawls, pottery, ceramics, hammocks, shoes, woven baskets, toys, and rugs.
Around Oaxaca, there are many specialty shops and stores.
For fine arts and high-quality crafts, with high prices, try La Mano Magica.
The Galeria Arte Mexicano sells as well as displays folk art, silver jewelry, and antiques.
You will find many excellent shops selling handicrafts such as the Corazon del Pueblo, a two-story shop selling beadwork, tapestries from Nayarit, Huichol Indian masks, flags, and English books.
The Artesanias Chimalli has an extensive collection of celebrities, carved wooden animals, and other crafts from around Mexico.
Many shops sell mole, a sauce poured over meats, and chocolate, which are both Oaxacan traditions.