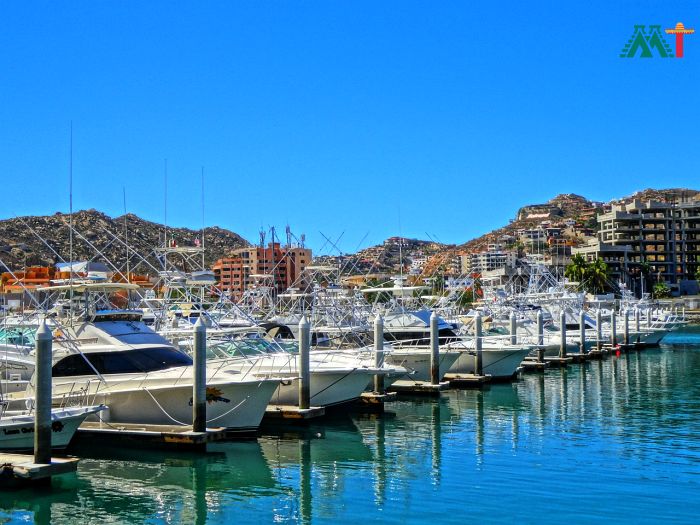 The East Cape's main draw for tourists has been its exceptional sports fishing. In recent years, many who have visited Los Cabos for years have ventured north, beyond the familiar tourist spots, to visit the East Cape for its tranquility and still mostly untouched beauty.
The friendliness and easy-going personality of the region is a strong pull for many. Angling, snorkeling, diving, kayaking, beach-combing, horseback riding, ATV cruising, are available for the active visitor, Partaking in more relaxing endeavors: such as getting a massage, manicure, or just sipping margaritas by the beach are also favorite pastimes along Baja's East Cape.
Baja's East Cape stretches from San Jose del Cabo north to the Bahia Las Palmas. The town of Los Barriles in Bahia Las Palmas, famous for its roots as a fishing village, is about 45 miles north of the Los Cabos airport, and about 70 miles south of La Paz.

Though many visitors choose Los Barriles because it is a tranquil getaway, Los Barriles' main draw today is still its fabulous fishing.
Dorado, tuna, and marlin are the most frequent catches of the day. Sailfish, roosterfish, sierra, bonita, amberjack, red snapper, and others are also sought and caught.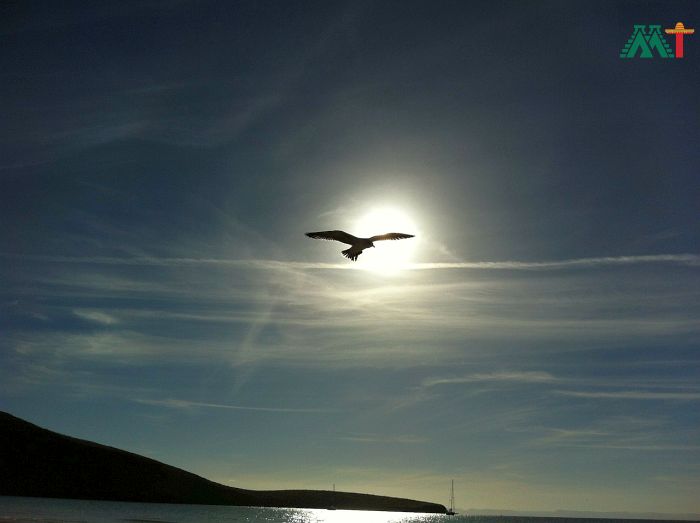 Thanks to increasing conservation consciousness among fishermen and women, the billfish reeled in are also often released. In recent years more and more Americans have decided to make parts of the East Cape home for at least part of the year.
Unlike Los Cabos, the thrust of building that is being done is that of private homes, not multi-story mega-hotels. About an hour drive south of Los Barriles, along a bumpy partially unpaved coastal road, is Cabo Pulmo, a nationally protected marine preserve that boasts Baja's only living coral reef.
The Los Frailes Mountain, Baja's Easternmost point, is just south of Cabo Pulmo.

Due to mild offshore breezes, weather in East Cape is generally tropical all year round. Shorts, tank tops, and beachwear is usually the custom clothing for all seasons.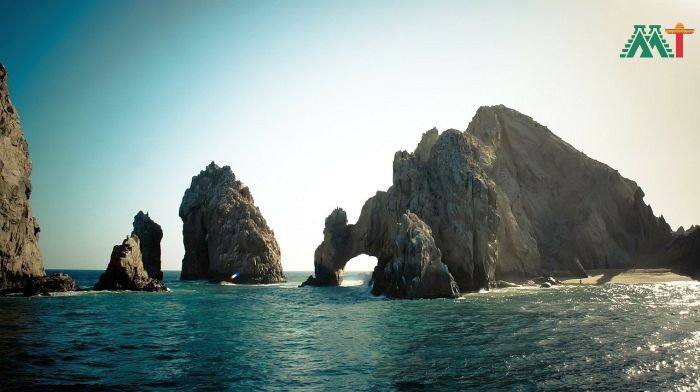 Accommodations in East Cape
There are several quaint hotels in the area. The Rancho Buena Vista has a tennis court, a pool, beach access, as well as a bar and dining room.
Most hotels offer chartered fishing trips or can have arrangements made for you. Rates range from $70 to $300.Meals are generally included in the price.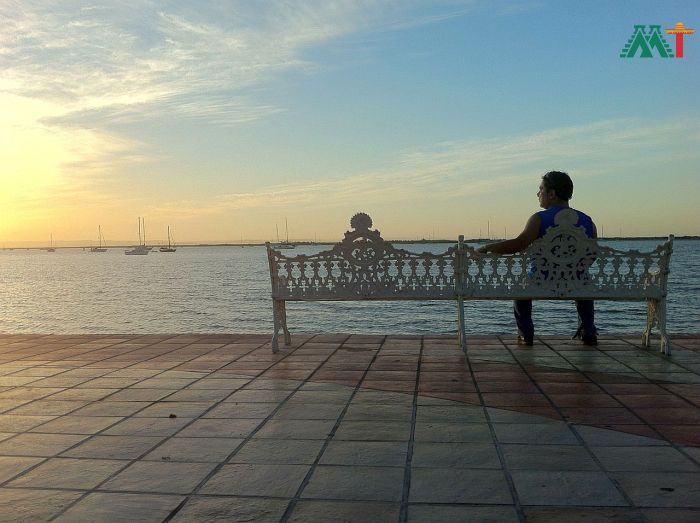 Most restaurants serve good food at reasonable prices, with spectacular views. Tio's Restaurant, East Cape's most popular dining establishment, serves up tasty local cuisine as well as seafood. There is also a full bar service here.

The majority of hotels have a bar or dining room where one can enjoy the views East Cape has to offer. Tio's Restaurant has a full-service bar that is popular with locals and repeat visitors.

There are several small shops, stores, and markets on the East Cape where you can find day-to-day necessities as well as some gifts and souvenirs.

Traditional Mexican foods, seafood, and local custom fish dishes are the types of cooking you will find here.

Banks: There is no bank on the East Cape, as of yet. There is, however, an ATM in the Pemex gas station on the Transpeninsular Highway #1, just south of the town of Los Barriles.
Most businesses take dollars as well as pesos, though the exchange rate varies. The larger enterprises also accept some credit cards and traveler's checks.
Internet: The Office is a communication and supplies center that sells Telcel cellular phone products, DHL courier service, office supplies, and an internet cafe?
Transportation: Some of the individual hotels have contracts with particular taxi companies or drivers to provide transport to and from the airport.
Taxis are also available at the airport to drive you to any East Cape location, though prices might be higher. All major car rental agencies are available at the Los Cabos airport.
Spa Buena Vista has several cars to rent, once you are on the East Cape. For a pick-up fee, it can also be arranged to leave the car at the airport.
T. T.Cabo del Este is a co-op of taxi drivers, all with comfortable vans. They are available for anything from airport transportation to day trips and tours, to rides to the supermarket or local restaurants and bars.

Where To Go in East Cape?
Cabo Pulmo Reef: Declared an underwater nature preserve by the Mexican government, this reef is perfect for all types of scuba divers and snorkelers. With all the natural coral growing and the abundance of colorful marine life, fishing and the anchoring of boats is strictly prohibited. Access to this reef can be made from shore or from a boat drop further out to sea.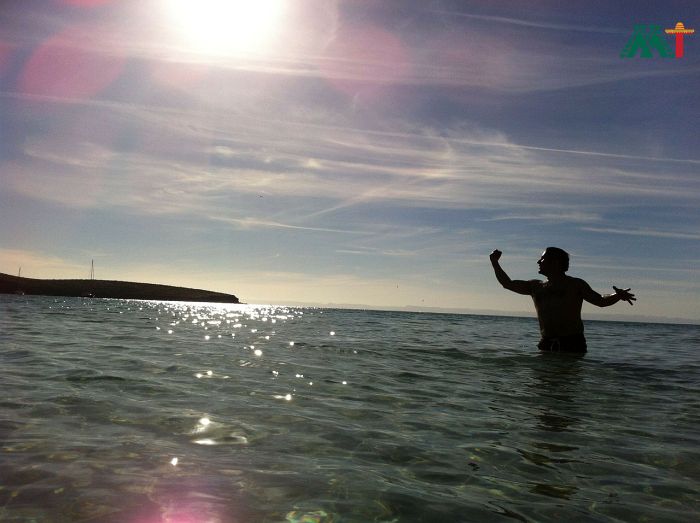 Where To Eat in East Cape?
Most hotels have a full-service dining room or restaurant. Las Tres Banberas offers traditional Mexican dishes as well as delicious and fresh seafood at low prices. At The Bakery, you can find fresh bread, rolls, desserts, and muffins.

ATVs, Jet-Skis, Kayaks: Cruise the beach, run for groceries, or splash around in freshwater trickling down from the mountains up an arroyo north of town on an ATV. Get out on the water without chartering a daylong boat trip on a jet ski or kayak.
Snorkeling/Scuba Diving: Though there are several great snorkeling spots along the East Cape, the living coral reef at Cabo Pulmo is the main attraction for the underwater visitor. There are several dive shops in the town of Cabo Pulmo providing gear and tours for experiencing this nationally designated marine park.
Sports fishing: Most of the Hotels in the East Cape have their own fleets, or have contracts with local captains to provide fishing trips on pangas (smaller motorboats) and cruisers (28-32 foot) for their guests. Sister hotels Palmas de Cortez and Playa del Sol (both in Los Barriles) and Punta Colorada, (about half an hour south, known as "Roosterfish Capital of the World") boast the largest fishing fleet in the area.
Surf Fishing: Bring your own gear, rent from your hotel or the East Cape Tackle Shop in Los Barriles, to fish from shore. Rent an ATV and cruise the beach for choice spots to cast for roosterfish, pargo, bonita, sierra among other species. Local "carnaderos" i. e., "bait men, " sell live bait from their pangas usually between 7 and 8 a. m.
Beachcombing, Swimming: Most of the beaches along the East Cape are safe for swimming. Shell and washed up coral collecting is often good at Punta Pescadero, a beach just south of Punta Colorada, and the beaches and coves along Cabo Pulmo and Los Frailes.

Where To Shop in East Cape?
The Supermercado Fayla offers clothing, food, liquor as well as a small gift shop located upstairs. Several of the hotels have shops which carry scuba diving, snorkeling, and fishing gear for rent or sale.