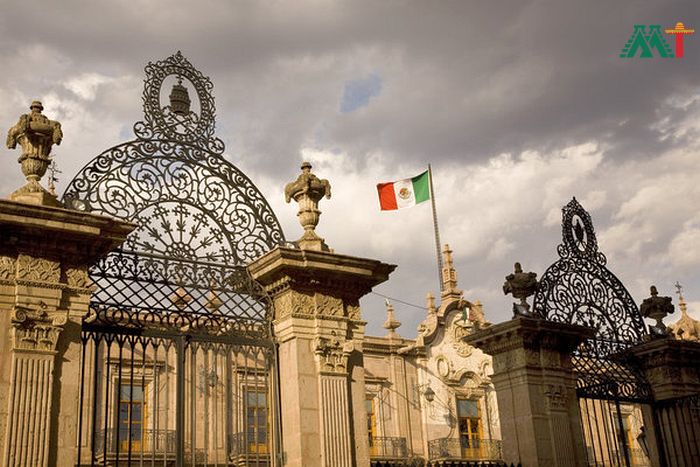 The capital of Michoacan, a state in Mexico, is Morelia.

Originally named Valldolid, Morelia was founded in 1541 by the Spanish.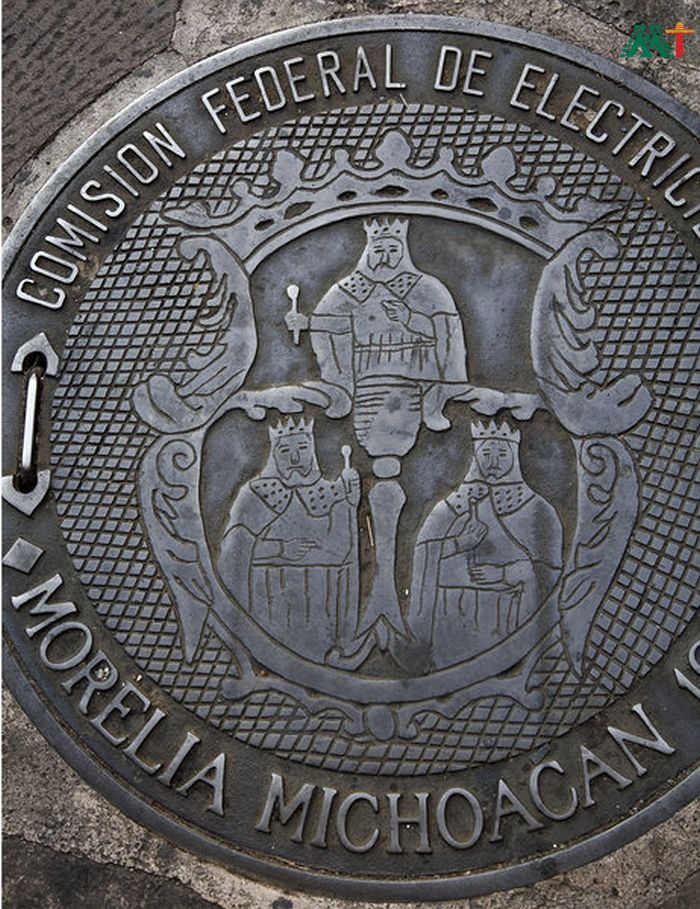 In 1580 the city became the provincial capital.
In honor of Jose Maria Morelos y Pavon, the name was changed to Morelia in 1828.
Jose Morelos died in the fight for Mexican independence and was hailed a hero.
There are special events, monuments, and streets named after the fallen hero.

Morelia doesn't get hot weather like Cancun. The average annual temperature is 23 degrees Celsius. The hottest months are May and June (averaging 28 degrees C). You may need a sweater or light jacket for the mornings and evenings as they get chilly. The rain season starts in June and lasts until September. So if you are traveling during this period, pack an umbrella.

Accommodations in Morelia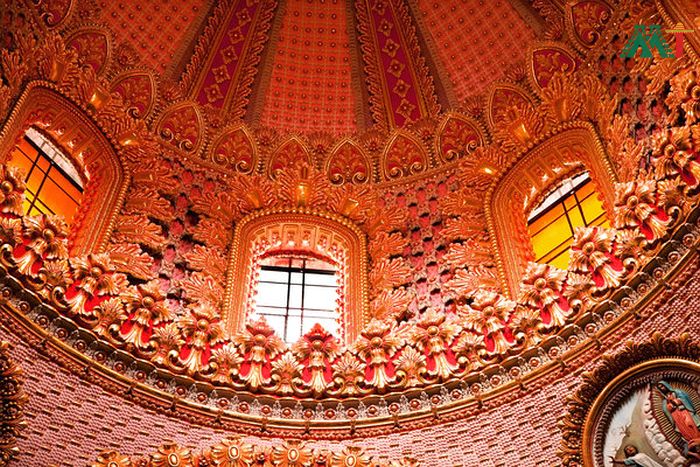 Generally, the budget hotels are located around the bus station; moderately priced accommodations are around the plaza while luxury resorts are near the Santa Maria hills. Villa Montana is a popular hotel and is almost always full around Christmas and most of February. The hotel restaurant has an adjoining bar. Rates for accommodations in Morelia range from US$35 to US$385.

The more-upscale restaurants are located in hotels and the outskirts of town. You can find cheap stands food stands just outside the bus station. Several good cafes serve coffee, pastries, and cakes.

Bars are open daily, but on the weekends, they are the busiest. La Casa de la Salsa is a large dance hall with live music on the weekend. La Azotea is a rooftop club that has live bands from Wednesday to Saturday. There is a good view of the cathedral.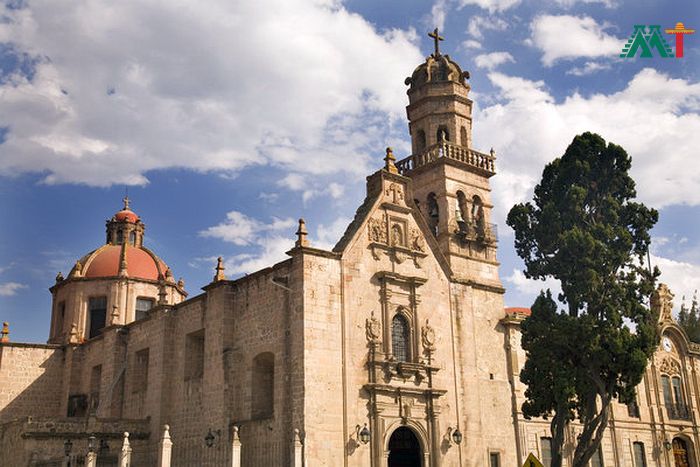 The Casa de las Artesanias is a museum and one of the best craft stores in Mexico. There are many different items, such as furniture, masks, pottery, copperware, and hats, made in several Michoacan's Indian villages.

The local favorite is sopa tarasca, a tomato and bean soup with fried tortilla strips. Another particular favorite is the rabbit and quail. You can find international and seafood as well as steak and chicken also.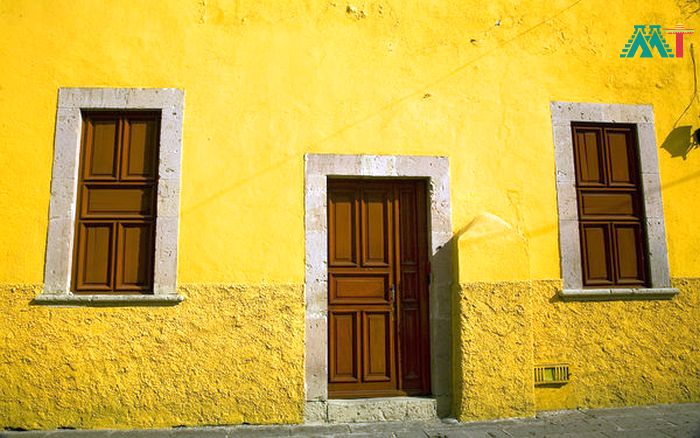 Internet: The Share Web Cyber Café offers access and is open Monday to Saturday from 10 am to 10 pm and Sunday from 2 pm to 10 pm.
Transportation: Many of the area's attractions are within walking distance, so a car may not be necessary. There are bus stops all over town, or you can catch one by flagging the driver. Fares are only US$0.25.

Surrounding Areas of Morelia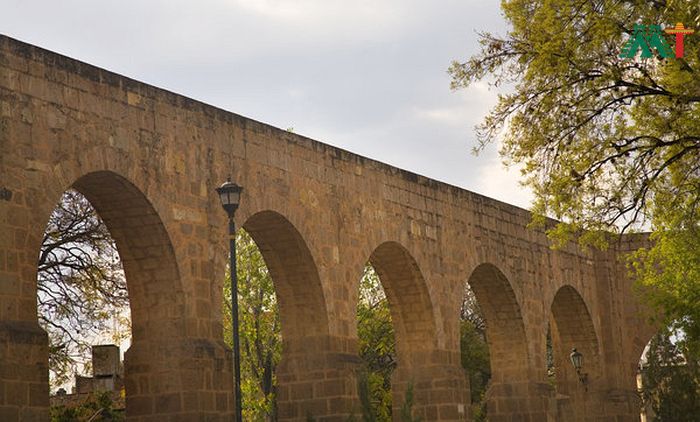 Santuario de Mariposas el Rosario: This is a monarch sanctuary where over 100 million butterflies migrate from the US and Canada. The sanctuary is located 115 km (71 MI) east of Morelia. You can make tour arrangements through several agencies, some hotels, and also through San Miguel Allende.
Patzcuaro: Located just 43 miles southwest of Morelia, Patzcuaro is a quaint town with cobblestone streets and picture-perfect buildings. Beside Patzcuaro is one of the world's highest lakes (7, 250 ft. ) The shores of Lake Patzcuaro border dozens of Indian villages.

Casa Museo de Morelos: This two-story museum once served as a house to Jose Morelos and his family until 1934.Family portraits, a copy of Morelos's birth certificate and several artifacts pertaining to the independence movement are displayed inside.
Catedral: Known throughout Mexico for its 200-ft Baroque towers and 4, 600 pipe organ, this cathedral was built between 1640 and 1744.
Mercado de Dulces: All sorts of sweets and candies are for sale and Morelia's famous candy market. Not to be missed if you have a sweet tooth.
Museo Casa Natal de Morelos: What was once Jose Morelos's place of birth is now a library. In the courtyard, there is a monument and an eternal flame in honor of Morelos.
Museo de Arte Contemporaneo: Displays of many international and contemporary artists can be viewed at this museum.
Museo del Estado: This history museum was once the home of the wife of Agustin de Iturbide, who was Mexico's only native-born emperor. Inside the museum is a complete pharmacy dating from 1868.
Museo Regional Michoacano: This museum traces Mexico's history from the pre-Hispanic era to the Cardenista period. An art gallery, furniture weapons, religious paintings, and archaeological exhibits are on display.

Regional dishes you can expect to find served in Morelia's restaurants are huchepos, (sweet tamales), corundas, (triangular tamales), and tarascan (a tomato-based soup).
The Fonda Las Mercedes, located in a restored colonial mansion, serves traditional Mexican and international dishes.
Six kinds of crepes, various soups, and chicken and beef are on the menu.
The courtyard dining area is decorated with plants and flowers, which lends an air of romance to this popular restaurant.
At the Cenaduria Lupita II, you will find large buffet tables for all three meals.
Although this restaurant is famous for dinner meals, they serve excellent lunch and breakfast dishes.
For deliciously grilled meat tacos, such as bacon, ham and beef served Michoacan style, head to the Taqueria Pioneros, which is always busy.
The hearty portions are enough to give them even the most serious diner pause.
There are several cafes, which are mostly crowded with university students, located around town.
You will find all sorts of teas, coffees, pastries, and cakes for sale.
The majority of these cafes take cash only.

Golf: There is a nine-hole course located at the Morelia Country Club.
Tours: Several companies can arrange cultural tours of the city. Arrangements can also be made at some hotel. One particular exciting tour is to see the monarch butterflies.
Festivals: On September 30, Morelos's birthday, there are parades, fireworks, and many celebrations. In early spring there is an International Guitar Festival that attracts musicians from all over the world. The Feria Regional de Morelia takes place in May. It features parades, regional dances, and bullfights.
Studying Spanish: The Baden-Powell Institute offers Spanish courses as well as Latin-American Literature, architecture, Mexican cooking, handicrafts, and folk dance.

Where To Shop in Morelia?
Morelia offers few options for shopping. However, the Casa de las Artesanias, said to be among the best craft shops in Mexico, carries items, crafts, and souvenirs from all over Mexico.
There is embroidery from Tarecuato, wood furniture from Cuanajo, guitars from Paracho, and pottery from Tzintzuntzan.
The shop/museum is open from 9 am to 8 pm.
At the Mercado de Dulce, you will find a vast array of sweets, candies, jams, and honey.
Ates, a paste made from several fruits and changes, a sweetmeat made from honey, cinnamon, milk, and sugar.
Upstairs you will find regional arts and postcards.