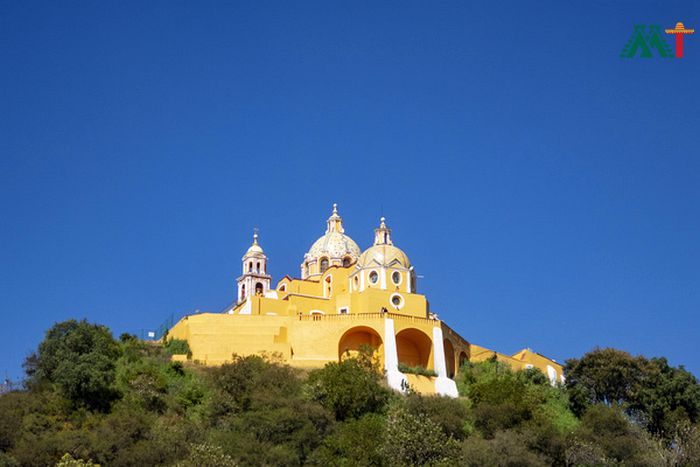 With over 3 million people, Puebla is Mexico's fourth-largest city in population. Puebla has been declared a Patrimony of Humanities City by the UN due do the exquisite intricacy in house, mansion, and church construction.
At an elevation of 7,000 feet, Puebla is located 80 MI east of Mexico City.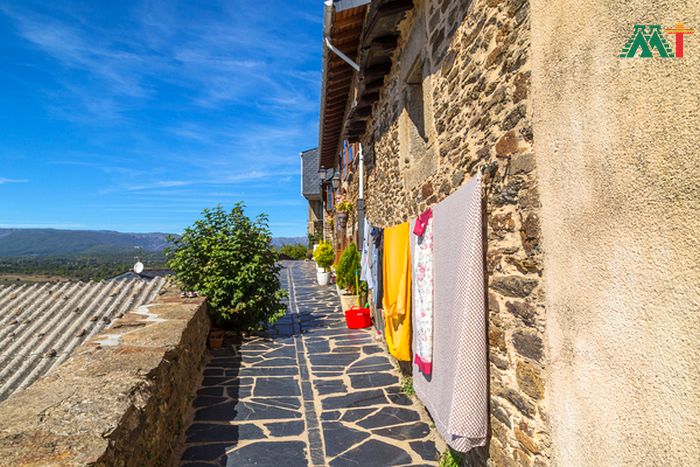 The city of Puebla was founded by the Spanish 1531.Puebla was the first colony to have a glass factory and textile mill and the second to have a hospital.
Wealth came to Puebla in the way of ceramics and tile, still in evidence today.
Talavera ceramic was brought to Spain by the Moors in the 8th century and has remained a practice, and tradition, ever since.
Several military defeats have been evident here.
First by the Americans in 1847 and then by the French in 1862.
But perhaps the most important, and most remembered, is when over two thousand Mexicans conquered a French army over three times its size, in 1862.
The date of this feat, May 5, is celebrated every year with a spectacular fiesta and a national holiday.
Puebla was also one of the cities that Pope John Paul II chose to visit in his on his tour of Mexico in 1978.

Generally, Puebla sees mild, spring-like temperatures all year round.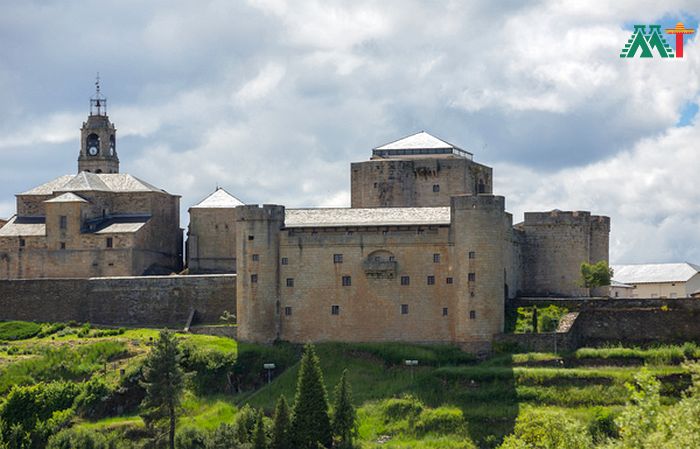 Accommodations range from luxurious to simple in Puebla. The Hotel Camino Real Puebla offers deluxe rooms with antique art, elegant doors, amenities such as a jewelry store, travel agency, car rental outlet, and a business center. The majority of hotels have at least one restaurant, and many include a lobby bar. Expect rates to range from US$52 to US$300.All hotels accept major credit cards.

Hotels generally have a restaurant located on the premises; the one at the Meson Sacristia de la Compania comes highly recommended. Dining establishments are pretty typical, with a few gourmet places to choose from. For those unaccustomed to Mexican foods, there is a Sanborn's and a VIP in town.

Expect to find mariachis playing daily at the Plaza de Santa Ines and live music at the Plaza de los Sapos. Around this plaza, you will find a few popular bars and restaurants. At La Batalla, there is a live rock band that plays every weekend, expect to see patron dancing in the aisles and in between tables. There are a few dance clubs in Puebla. However, the majority are located away from the downtown area, El Zoo being the most famous disco. The majority of the clubs charge a cover charge, which is usually around US$3-$5.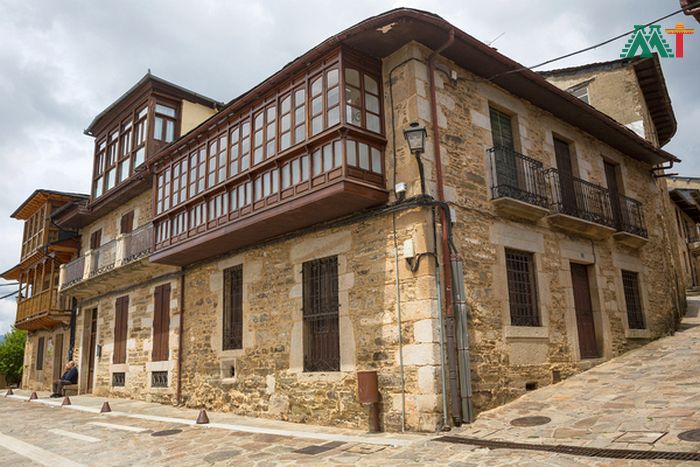 Since Puebla is home to Talavera ceramics, you're likely to find an abundance of shops and stores selling this pottery, which can get pretty expensive. Several stores carry traditional handicrafts and gifts and shops selling foods, clothing, and essential everyday items. A few of the hotels have small boutiques and gift stores located inside.

Restaurants in Puebla offer an eclectic mix of cooking; however, the most abundant are regional, such as the famous mole, green poblano chili as well as various sweets. You will come across several restaurants offering Mexican, Italian, and even Japanese cuisine.

Banks: Bank hours are generally 9 am to 5 pm, Monday to Saturday, and money exchange desks. The majority of banks have 24 hour ATM's.
Internet: The Cyber Cafe offers access for approximately US$3 per hour.
Transportation: Puebla is teeming with taxicabs and public buses. The buses' running hours are from 6 am to 11 pm, and they cost just US$0.30 per ride. Due to a noise and pollution ordinance, to protect historic buildings, buses don't run in the streets nearest the plaza. Taxis are available at hotels, taxi stands, or by flagging them down.

Surrounding Areas of Puebla
Cholula: Approximately 10 minutes, 15 km, away from Puebla, Cholula used to be a large city and the religious capital of Mexico. The Pyramid of Cholula, the largest in the world, covers forty-six acres of ground.
Tlaxcala: This small city, the capital of Tlaxcala, is located 30 km north of Puebla. Once a prosperous town, it has mostly been passed by in the way of development. However, it has been restored to its original colonial splendor. Tlaxcala offers a laid back, relaxing atmosphere.

Cathedral: Bishop Juan de Palafox y Mendoza donated his fortune to build the tower on Mexico's second-largest church. Manuel Tolsa, a colonial architect, designed the gold, marble, and onyx altar.
Iglesia de Santo Domingo: The walls, altar, and ceiling are covered with gilded sculptures and carvings in this church famous for its Rosary Chapel.
Museo Amparo: This museum is filled with artwork done by Mexican philanthropist and banker Manuel Espinoza Yglesias.
Uriarte Talavera: Founded in 1824 this is one of the last authentic Talavera pottery workshops left. Free tours of the factory run Monday through Saturday.
Barrio del Artista: You can watch sculptures and painters work, as well as buy art in the galleries.
Ex-Convento de Santa Rosa: This ex-convent is now a museum that houses native crafts. It is said that the nuns who once lived here invented Puebla's famous mole sauce for the bishop.

Pueblas' cuisine is perhaps the most noted in Mexico. Both mole, a sauce made with over 100 ingredients, and chiles en nogada, a green poblano chili, were created here.
The most popular dining establishment is Fonda de Santa Clara, which offers local dishes and seasonal specialties such as fried grasshoppers.
The dining room is decorated in Mexican art by locals, as well as other artists.
The restaurant located in the hotel Meson Sacristia de la Compania has won several cuisine awards and serves spectacular regional dishes.
For seafood dishes such as shrimp, oyster, and octopus, head to Marisqueria El Paisa, where the head chef concocts delicious foods.
Spicy tacos rolled in pita bread, only served in Puebla, can be found at Taqueria, a popular spot for fast food.
Locals and students flock to the Restaurant Hotel Colonial, where a huge lunch consisting of soup, rice, vegetables, black beans, and coffee and dessert costs only US$4.
There are several coffee shops/cafes around town where you can sit back and relax while sipping on a coffee, fruit drink, or tea.

Golf: At the Club Campestre de Puebla, you can play 18 holes at Puebla's most challenging course. As well, the Club de Golf Las Fuentes offers a 9-hole course.
Studying Spanish: At the Centro Internacional de Cultura e Idioma, Spanish classes last from two to ten weeks. The Spanish Institute of Puebla offers Spanish lessons at several levels, from beginner to intermediate.
Cultural Tours: Several tour companies will take you on a guided tour of Puebla's many churches, convents, and cathedrals.

Shopping hours are generally 10 am to 2 pm and 4 pm to 6 pm. The most abundant and popular item in Puebla is Talavera pottery.
Many shops, stores, and galleries carry tiles and other ceramic wares.
Uriarte Talavera, the most established potters in Puebla, displays exceptional pieces of pottery as well as giving guided tours of the shop.
At El Parian, a market that's been here since 1796, can find dishes and vases as well as other pieces for sale.
For more upscale and sophisticated pieces, try the Mercado de Los Sapos.
Be warned, fakes have been discovered in this market, and unsuspecting shoppers have been duped into buying them.
Bargaining is expected, so try your hand and see what kind of deal you can get.
There are several towns about an hour's drive away from Puebla where you can find many interesting shops.
At Amozoc, 16 km away, has several shops selling intricate silver works.
The market at this town is known to be "gastronomic" on Sundays.
In Tecali, approximately an hour's drive away, there are a few workshops where craftsmen sell onyx items they have created.