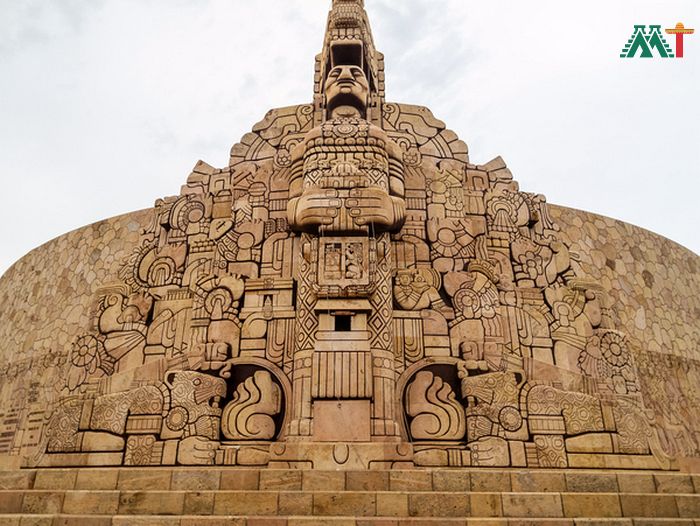 Capital of the state of Yucatan, Merida is the intellectual and cultural center of the peninsula.
Merida is located 320 km (200 MI) west of Cancun and 1, 440 km (900 MI) east of Mexico City.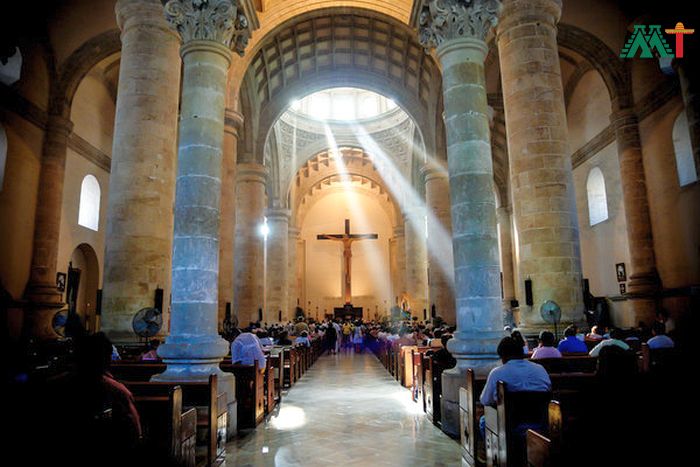 Merida was founded in 1542 by Spanish explorers. When they landed here, they built their houses and structures from the stones the ancient Maya people used in constructing. Much of the ancient cities were further destroyed because of this.

From March to October, the climate is hot and humid. The rest of the months, the weather is warm with gentle breezes. The rainy season is from July to October, usually in the form of afternoon showers.

Many hotel rooms come either with hammocks or the hooks with which to hang them.
The Gran Hotel is the oldest in the city, built in 1901.
Both Fidel Castro and Porfiro Diaz stay in this hotel.
With Merida's new convention center, hotels sometimes get filled up, so make reservations in advance.
The Fiesta Americana Merida has two restaurants, a bar, several tennis courts, and a gym and spa.
Most hotels offer free parking, but this is during the night.
There is a fee for daytime parking.
Rates range from US$20 to US$184.

Most Meridianos have certain dishes that they eat on certain days. For example, they believe that any kind of seafood is unhealthy to eat in the evenings; therefore, you will find that most seafood restaurants close at 6 pm. You will also find a large number of restaurants serving Middle Eastern foods. This is due to a large number of immigrants that arrived in the 1900s.

Entertainment abounds with bands, ballets, theme nights, and orchestra performances in various city locations. Panchos, with its eclectic door and dressed up servers, is a favorite with tourists. A live band plays salsa, jazz, and rock music. Several restaurants have live music and dancing.

Merida is famous for its Panama hats, hammocks, and lightweight men's shirts called guayaberas produced here. Various markets sell everything from leather goods to crafts to fish and produce. You can find items like silver and gold jewelry, designer cotton clothing, paintings, and photographs at various shops and stores around town.

Most restaurants serve Mexican, Yucatecan, or Middle Eastern cuisine. The Restaurant Amaro has several delicious vegetarian dishes.

Banks: Banks are typically open their doors from 9 am to 5 pm. Exchange rates are quite high, so you may want to change it in another location.
Internet: Mayanet offers access. The hours are Monday to Saturday from 9 am to midnight.
Transportation: Since everything is within walking distance, rental cars aren't really necessary. Car rental agencies are competitive, so shop around to get the best deal. Almost all agencies offer free mileage. Taxis are plentiful and inexpensive. Local public buses are cheap but can be confusing,

Surrounding Areas of Merida
Izamal: This city is located 72-km (44 MI) southeast of Merida. A 16th-century church was built from the remnants of a pyramid dedicated to the god of the heavens, Itamna.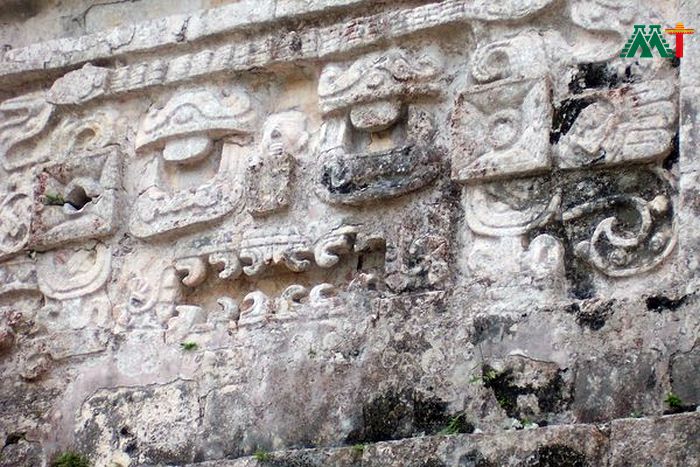 Chichen Itza: Located 116 km (72 MI) from Merida, Chichen Itza is one of the four best known Maya ruins.
Dzibilchaltun: Located 16 km (10 MI) north of Merida Dzibilchaltun is one of the most visited archaeological sites in the region.
Progreso: Many residents of Merida travel to Progreso to visit the beaches in the summer. Even though Progreso is a growing tourist area, it has still retained its small-town charm.
Calcehtok: There are some pretty amazing caves in this area, located 70 km (43 MI) from Merida. Unless you want a long wait and hike, it's best to have your own car to get to the caves.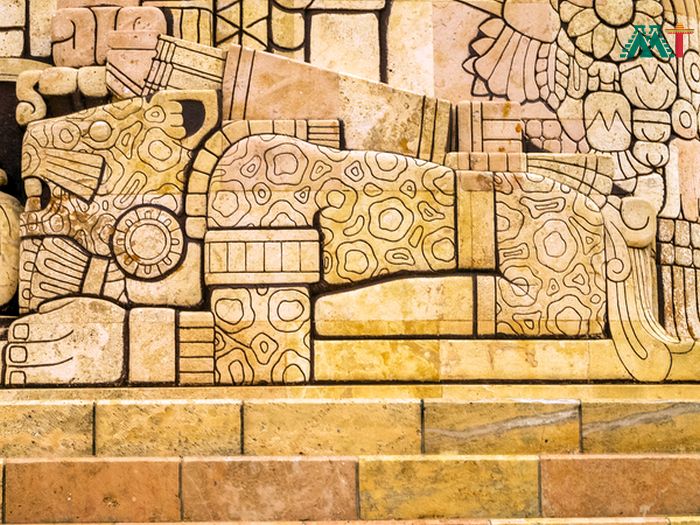 Casa de Montejo: Francisco Montejo built this palace in 1552.It remained in the family until the late 1970? when it was converted into a bank.
Palacio Municipal: The city hall was built in the 18th century.
Palacio del Gobierno: In the upper floor of the State Government Palace, built in 1885, there are murals painted by Fernando Castro Pacheco, depicting the history of the conquest of Yucatan.
Catedral: Construction on this second oldest church in Mexico began in 1561.It took several hundred Maya builders 36 years to finish. Inside is a reproduction of the Cristo de las Ampollas (Christ of the Blisters) that was destroyed during the Revolution. The legend is the Christ figure burned all night long, but the next morning it was covered only in blisters.
Museo de Arte Contemporaneo: This art school turned convent turned museum displays the work of Yucatecan artists and also has international exhibits. There is a bookstore inside.
Iglesia de la Tercera Orden de Jesus: This church, the first Jesuit church in the Yucatan, was built in 1618.Some of the rooms have paintings and bronze sculptures on display.
Palacio Canton: This mansion houses the museum of Anthropology and History. Exhibits of Maya culture and history are on display. Private guides are available.
Ermita de Santa Isabel: Built in 1748 this church was part of a Jesuit monastery.
El Centenario Zoological Park: An amusement park that features a roller skating rink, playgrounds, train and pony rides, a snack bar, and over 300 animals.

Restaurants in Merida tend to be elegant and romantic.
Most serve some type of Yucatecan specialty, traditional Mexican dishes, or Middle Eastern meals.
Alberto's Continental Patio, a widely praised and popular eatery, has two dining rooms and serves Lebanese specialties such as tabbouleh, shish kebab, and a ground beef dish called kibi.
The Portico del Peregrino, popular with many locals, has an indoor and outdoor dining area, a separate dining area for smokers, and an extensive menu with several different types of cuisine.
The Virrey de Mendoza is said to serve the best Mexican food in town.
It is a tad bit expensive compared to other restaurants in the area.
However, it is popular with tourists, and dishes such as poblano chile and filet mignon are served.
At the Mercado Municipal, you will find stands and stall that offer tasty and filling foods for US$3-$4.
There are also fresh fruits and vegetables here, brought in daily from surrounding villages.

Golf: An 18-hole championship course, open to the public, is located at the Club de Golf la Ceiba.
Eco-Tours: Ecotourismo Yucatan can arrange adventure and nature tours. Other activities include archeology, bird watching, kayaking, and natural history.
Bullfights: From October to May there are bullfights at the Plaza de Toros.
Festivals and Entertainment: Every day of the week, you can find some form of entertainment. From folklore ballet to traditional Mexican music to comedy routines, there's an event for every taste.
Studying Spanish: The Centro Idiomas del Sureste offers courses and classes for every level.

Merida is famous for embroidered women's blouses, hammocks, Panama hats, and a light men's shirt, called guayaberas.
These can be found in several specialty shops and markets.
At the central market, you can find baskets from towns in the Yucatan region, different crafts from around Mexico, and pottery.
Household items, crafts, produce, and even live animals can be found at the Mercado Municipal.
The government-run Casa de Artesanias has many pieces of exquisite Mexican folk art from all over Mexico as well as having rotating art exhibits.
The Handicraft and Popular Art Bazaars both sell costume jewelry, hats, crafts, works by local artists, and some souvenirs.
Several jewelry stores sell ornamental jewelry, pins, earrings, and necklaces in silver and gold settings.