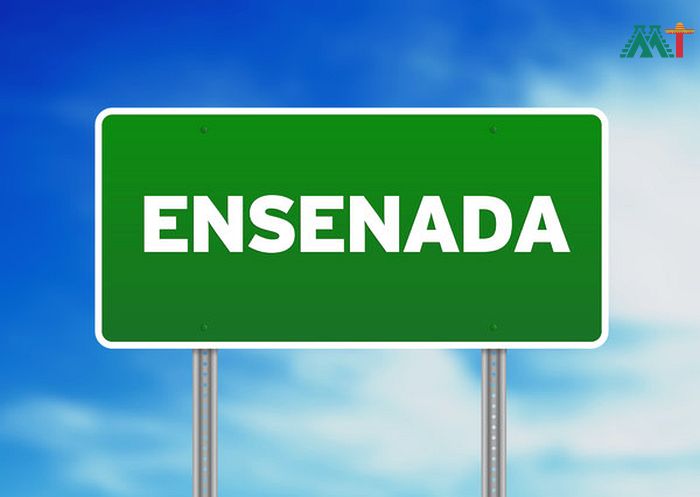 Ensenada Vacation Ideas: Ensenada is a small town in Mexico, which is encompassed by mountains situated on a bay, is a popular weekend getaway for Californians.
Ensenada is located just 84 MI south of San Diego and 68 MI south of Tijuana.

When Sebastian Vizcaino sailed into the bay in 1602, he was so stunned by its beauty that he named it Ensenada de Todos Los Santos The Inlet of all the Saints. Ensenada has become an important port and a fish-processing center. With its natural beauty, quaint accommodations, and superb fishing Ensenada has become a popular tourist destination.

Ensenada sees tropical-like weather all year round. Some evenings may be chilly enough to require a light sweater or wrap.

Accommodations in Ensenada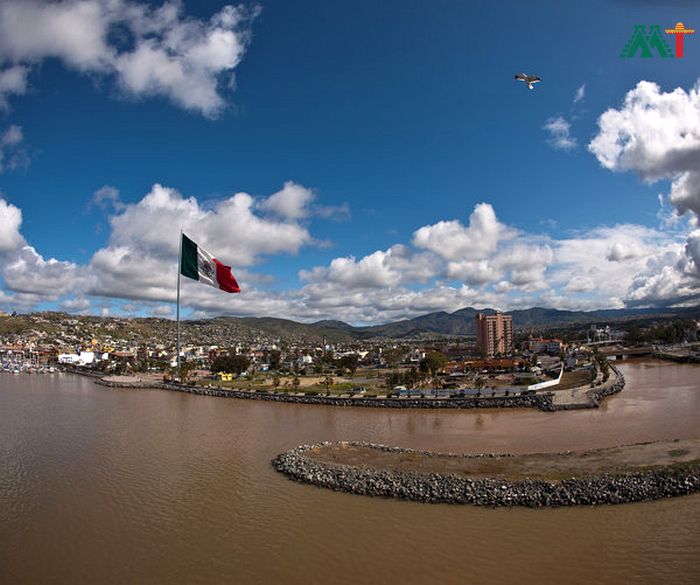 Hotels range from elegant and sophisticated to quaint and charming. Las Rosas has a pool, health club, tennis courts, lounge, and restaurant. The majority of rooms have an in-room whirlpool or a fireplace. Rates for hotels range from US$250 to US$25.

One place that is not to be missed is Hussongs Cantinas. Noted for its loud music, large crowds, and full bar Hussongs is famous up and down Baja and in several US cities.
There are many discos in town that are popular with tourists and locals alike. The lounge at the Las Rosas offers a relaxing and casual atmosphere. Many nightclubs have a limited menu and serve food until late in the evening.

High-quality authentic craftwork and Mexican art are sold in shops and stores around Ensenada. Fine jewelry, silver, and leather can be found in specialty shops.
There are several department stores where you can find day-to-day items. Many shops, stores, and vendors cater to tourists and visitors and offer bargains and sales.

Fresh seafood, Mexican specialties, and many international dishes can be found in Ensenada's eateries.

Ensenada offers gourmet, elegant, and casual dining establishments. Several restaurants are known for their culinary dishes.

Banks: Banks are generally open from 9 am to 5 pm, Monday to Friday. There are several money exchange desks located around town. Many shops accept traveler's checks and credit cards.

First Street Promenade: This eight-block street has the majority of shops and stores that cater to tourists.
La Bufadora (The Blowhole): This cave was formed by erosion and throws a spray of water up to 24 feet.
Beaches: Ensenada's beaches are perfect for swimming, suntanning, and picnicking.
Bodegas de Santo Tomas Winery: This is one of the oldest and most prominent wineries in Baja. A 45-minute tour shows you that methods used by Dominican monks in 1791 are still in effect today. The small $2 admission fee includes a tasting; for one dollar more, you can take home a souvenir wineglass.

Where To Eat in Ensenada?
You will find many inexpensive stands and stalls selling all different types of foods around town. Several restaurants offer divine dishes in an elegant and sophisticated atmosphere.
Hotel restaurants can be casual and fun. There are several bakeries where you can find freshly baked breakfast goods. As well, there are several fish markets where one can find good fresh seafood.

Fishing: Several different fishing charter companies offer long and short-range trips and private charters. Equipment, gear, and tackle can be rented as well. The types of fish caught are Cod, Tuna, Albacore, Bass, and Yellowtail. It has been reputed that one person can catch up to twenty fish per day in good seasons.
Golf: The Bajamar Golf Resort has a 27 hole, 6, 986-yard course. Designed by Percy Clefeord, holes range from easy to challenging. An 18-hole course, designed by Enrique Valenzuela, is located at the Baja Country Club.
Gray Whale Watching: From late November to March, the Baja coast and lagoons are alive with gray whales calving. The best time to watch is in February.

Where To Shop in Ensenada?
You can find ironworks, ceramics, pewter objects, and Talavera pottery at the Bazar Casa Ramirez. El Escorical Leather House is noted for its beautiful belts, sandals, and handbags. There are several high-end stores where you can find quality silver and gold goods. There are three shopping centers, where one can find a bank, pharmacy, supermarket, theater, and liquor store.